EDIT MAIN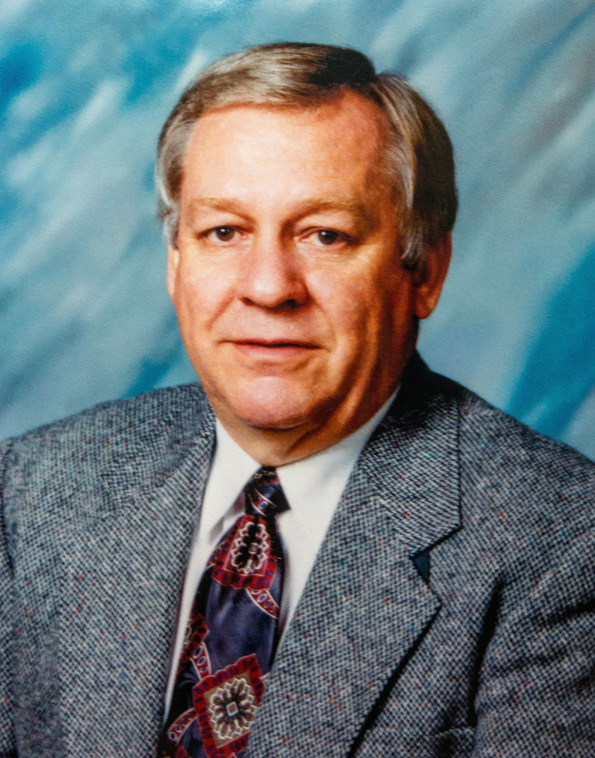 Mr. Herb Fallert is a semi-retired business person. He was born and raised by Frank and Cora Fallert, on a farm in River Aux Vases. Morning Sun School in River Aux Vases (Staabtown) is where Mr. Fallert attended grade school. In 1950, he began his freshmen year attending Ste. Genevieve High School. Herb was in the first class to attend the newly formed Vocational Agriculture program, which was established in 1952. Mr. Ray Sullivan was the first Vocational Agriculture instructor. Herb not only got involved with the courses offered, but became an officer in the first FFA (Future Farmers of America) chapter, participating in both state and national programs. In addition, Mr. Fallert participated in football, class plays, and Chef Club. He was Prom Escort his junior year of high school.
After graduation from Ste. Genevieve High school in 1954, he was an MFA (Missouri Farmers Association) Cooperative employee for 25 years, starting as an accountant and office manager at the Ste. Genevieve Co-op. Mr. Fallert supervised all aspects of the farmers' cooperative retail outlet, ranging from fuel, feed, grocery and farm produce operations to the financial, personnel, marketing and headquarters liaison activities in Ste. Genevieve. Through the years, he was promoted to manager of the New Haven and Ste. Genevieve, Missouri Co-op exchanges.
After leaving MFA, he was elected to represent Ste. Genevieve and Perry counties in the Missouri House of Representatives, serving for 12 years (1982-1994). Throughout his time in the Missouri House of Representatives, Herb stayed true to his passion for agriculture. Many of his legislative actions reflect not only his knowledge of rural community needs, but also his passion to help boost tourism and development throughout the state. In 1991, he sponsored legislation authorizing riverboat casinos, creating new public revenues as well as jobs. He also sponsored 1993 legislation that increased the state's tourism budget to allow for equitable tourism and promotion around the state. He supported legislation establishing the Missouri Arts Council Trust Fund which generates additional and future funding for the Missouri Arts programs. As a state legislator representing the oldest permanent European settlement west of the Mississippi, Mr. Fallert took a lead local role in preserving and expanding public access to the historic homes and other buildings in the community. Four homes were added to the list of state-maintained historic sites or parks during his tenure. He also worked with the National Federation of Historic Preservation based in Washington and Chicago after the 1993 flood to survey and study the needs of damaged historic structures in Ste. Genevieve and applied for state grants for repair and restoration. In the fall of 1995, Mr. Fallert was a federal appointee to represent Missouri at the National Conference on Travel and Tourism in Washington DC. He was particularly effective in working with urban legislatures and his strong relationships with other delegates allowed his agenda for helping and promoting rural Missouri to become part of crucial political discussions. In 1997, Mr. Fallert was appointed to be the Deputy Director of the Missouri Division of Tourism, and he was later elected into the Missouri Tourism Hall of Fame.
In 1990, Mr. Fallert was elected as a member of the Board of Directors of Citizen's Electric Corporation, an electric Cooperative serving both Perry and Ste. Genevieve counties. Throughout his tenure on the board, he was elected treasurer, secretary and vice president of the cooperative. He served for 26 years. He was also selected to represent Citizen's Electric at all District VI activities from 2009-2011. He served as a member of the Association of Missouri Electric Cooperatives Legislative and Government, as well as the Executive Board of the State Association. Fallert's support for political action committees is also demonstrated in his representation of Citizen's Electric on the national level at NRECA's Legislative Conference in Washington, DC six times.
Over the years, Mr. Fallert has earned many honors. In 1994, he received The First Missouri Tourism Trailblazer Award as well as the Missouri Citizens for the Arts Advocacy Award. He accepted the Mississippi River Parkway Commission Outstanding Achievement Award in 1996. He was given the Ste. Genevieve Chamber of Commerce Presidential Award in 2006 and the year after, he was elected into the Missouri Tourism Hall of Fame. The Ste. Genevieve Chamber of Commerce Small Business of the Year Award that given to him in 2010. Herb has also earned Distinguished Service Award from Ste. Genevieve 4-H Clubs, Distinguished Service Award from the Ste. Genevieve Jaycees, the 2013 Association of Missouri Electric Cooperatives Franklin R. Stork Democracy Award, and is an Honorary Member of Future Farmers of America. He also received a Lifetime Service Award from the Missouri Democratic Party in 2013.
These accomplishments exemplify Mr. Fallert's leadership, dedication, determination and commitment to serve the needs of rural Missouri. He and his wife, Norma, of 60 years still reside in Ste. Genevieve, Missouri. They have three children, Mary Jo Ramer, Mark Fallert and Mike Fallert. They have also been blessed with seven grandchildren and two great grandchildren.