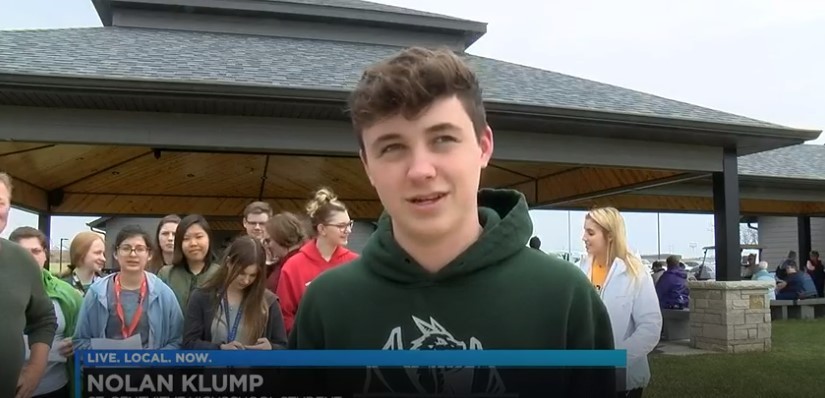 SGHS Students Visit Missouri National Veterans Memorial
Bailey Otto
Thursday, April 04, 2019
High school students in Michael Ruch's College Prep American History classes had the opportunity to visit the Missouri National Veterans Memorial in Perryville to learn more about National Vietnam War Veterans Day on Friday, March 29.
The students met war veterans and toured the facility. Junior Nolan Klump said that he felt honored to visit the site and talk with the veterans, pointing out that he and his classmates are privileged to live so close to the monument. Not only were students able to tour the full-scale black granite model of the Vietnam Veterans Memorial (identical to that in Washington D.C.), but they were able to touch the gear that the Vietnam soldiers wore.
"I couldn't be more proud of how respectful and engaged the students were during this trip," Mr. Ruch says. "The whole experience, including seeing the memorial in person and meeting these heroes who survived the war-- all of this brings classroom lessons to life. The students know what transpired, but this is a way to learn about these events and appreciate the sacrifices on deeper level."
KFVS12 published an article about the event. Check out the full story here!