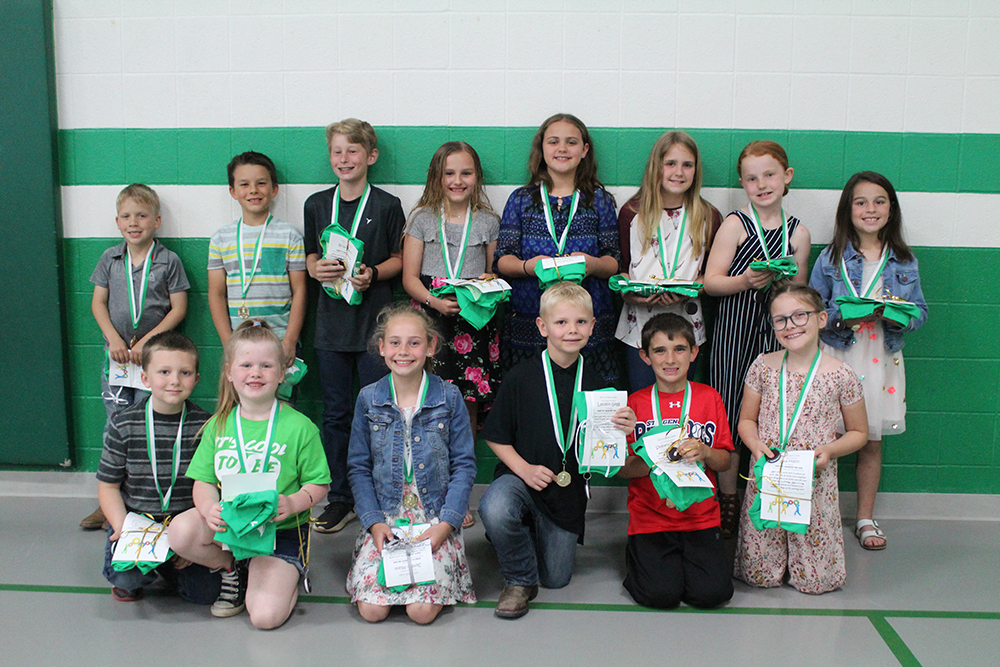 Bloomsdale Elementary Hosts Habit Leader Ceremony
Bailey Otto
Monday, May 20, 2019
Bloomsdale Elementary held their third Habit Leader Ceremony at 6 p.m. on Monday, May 13, 2019. One student from each classroom was chosen for demonstrating Habit #6: Synergize, Habit #7: Sharpen the Saw and Habit #8: Find Your Voice. These habits are part of the Leader in Me program, which helps develop students' leadership skills through proven classroom techniques and social emotional learning systems.
Fifty-four students were honored, and about 220 family members attended the celebration. Each student received a t-shirt and medal. The guest speaker was Dr. Joseph Sharlow, and he highlighted the importance of the habits and how they are implemented in personal life and in one's career.
The Habit Leader Ceremony is led by the Shared Leadership and Student Learning Action Team at Bloomsdale Elementary. This team also awarded four families the Bloomsdale Leader in Me Family Distinction at this ceremony. All families received a monthly habit newsletter and were challenged to do six out of the eight activities to receive this distinction. The Bowen family, the Dixon family, the Lewis family, and the Winkler family received this award.