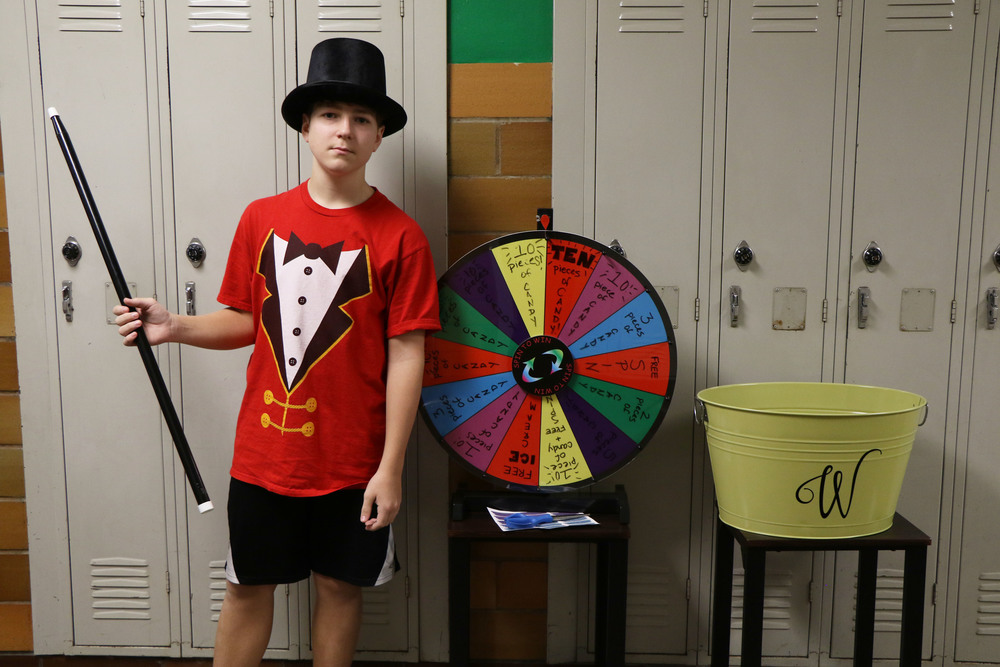 Seventh Grader Raises Funds for Faculty Member in Need
Bailey Otto
Tuesday, November 05, 2019
We would like to spotlight seventh grader Bennett Walls, who has donated his time over the past several weeks to helping raise funds for a faculty member in need.
"I'm in Student Council, and in that group we try to make a difference," Bennett says. "So I just wanted to do the same here, make a difference."
Bennett came up with his own creative plan, organized the logistics through the middle school office and spent his Advisory time each week raising funds. Bennett decided to create his own type of carnival game, where his fellow students could pay to spin a wheel to see how many pieces of candy they could choose. He even dressed the part to garner visitors! Through this endeavor, Bennett was able to raise over $300. We're proud of you, Bennett!
#SGExcellence