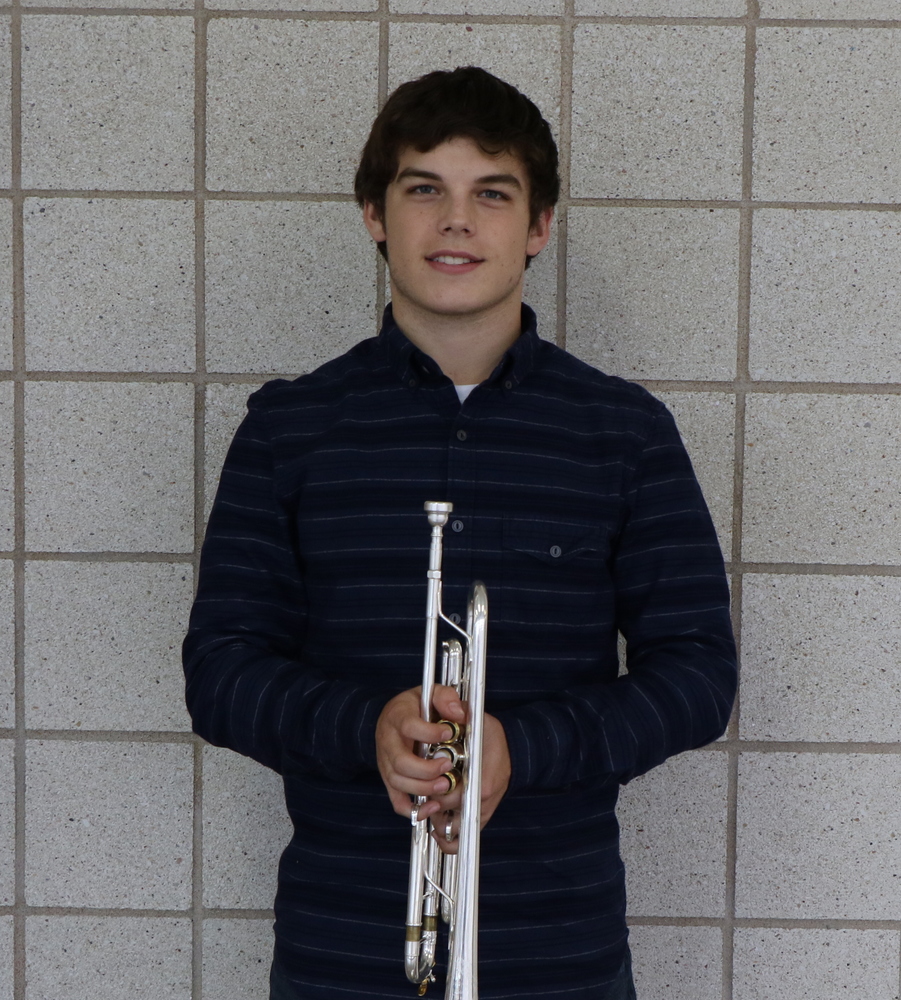 SGHS Senior Earns First Chair in All-District Band
Bailey Otto
Friday, November 15, 2019
Congratulations to Ste. Genevieve High School senior Bryce Trollinger who earned first chair in the 2019 East Central All-District Band for the trumpet section!
Auditions for All-District Band were held at Festus High School on Tuesday, Nov. 5, 2019. Each year, students from area schools audition for a seat in the All-District Band, which then rehearses together before hosting a concert. This year's All-District Band Concert will be held on Nov. 9, 2019 at 6:30 p.m. at Sullivan High School, 1073 E. Vine St., Sullivan, Missouri, 63080.
The guest conductor will be Dr. Alicia Neal, Director of Bands and Associate Professor of Music at Eastern Illinois University. The program tentatively includes: The Liberty Bell March by John Philip Sousa and arranged by Keith Brion, Sheltering Sky by John Mackey, Shine by Michael Markowski and selected movements from Jan Van der Roost's Puszta.
Students named to the All-District Band and alternate players are eligible to audition for the All-State Band on Saturday, Dec. 7, 2019, at Hickman High School in Columbia, Missouri.