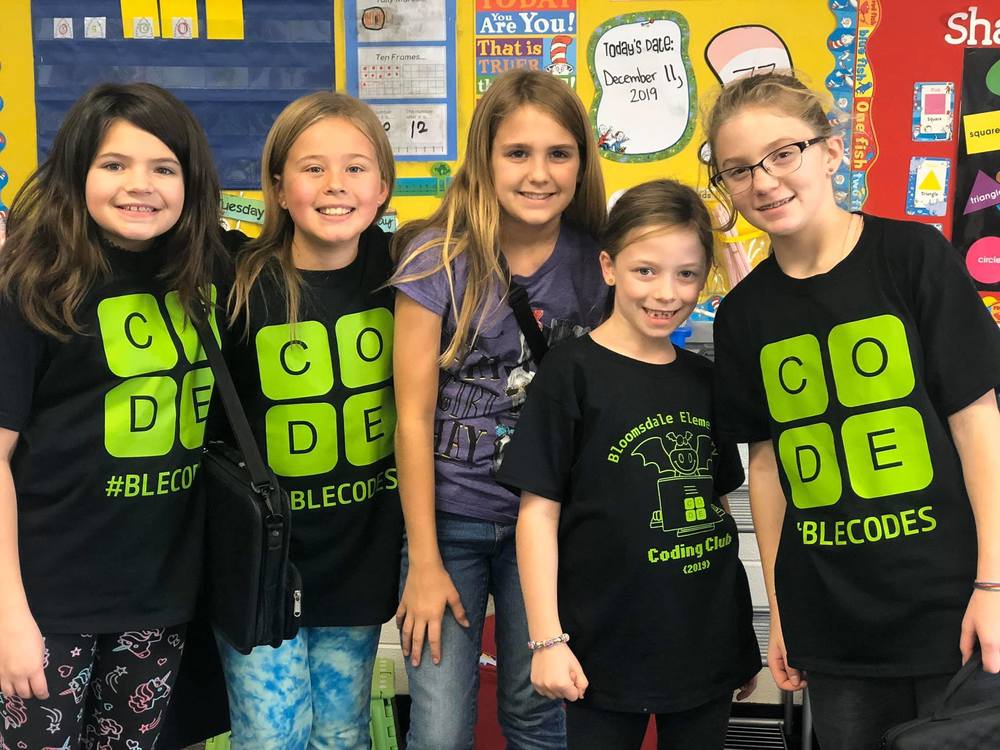 Bloomsdale Elementary Participates in Second Annual Hour of Code
Bailey Otto
Monday, December 16, 2019
Bloomsdale Elementary participated in their second Hour of Code on Wednesday, Dec. 11, and the theme this year focused on how Computer Science will change the world: #CSforGood. Hour of Code is sponsored by code.org and began as a one-hour introduction to computer science to show that anyone can learn the basics of coding and to build more interest in the field of computer science, which is integrated into so many 21st-century career paths. For one hour, every student in the school was engaged in coding activities that nurture problem-solving skills, logic and creativity, a solid foundation for any future career path.
This year, students learned about pair programming and coding in pairs. Coding is usually not a solitary task and is usually accomplished as a team. Pair programming helps reinforce leadership concepts, such as synergizing and teamwork that our students continually strive to learn.
Pre-K through first grade used an app named Scratch Jr., and 2nd through 5th graders used Code.org, Tynker, and CS First. Students in grades Pre-K through second grade explored several coding robots. They worked with Dash, Kinderbot, and Bee Bots, all robots owned by the district. About 30 students who participate in the afterschool coding club helped lead the event. These students were assisted by others who had been learning coding in their RTI groups. The students partnered with classrooms at each level to guide them in learning to code. Teachers even participated in learning coding from the coding club students! This was a student-led event and aligned with Bloomsdale Elementary's mission of being a Leader in Me school.