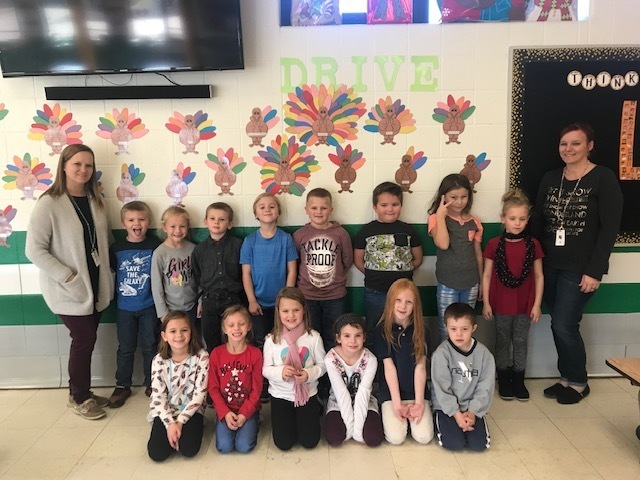 Ste. Genevieve Elementary, Board of Education & Administration Donate to Shop With a Cop
Bailey Otto
Monday, December 16, 2019
It's the season of giving, and many in our Ste. Genevieve R-II School District are raising funds and amassing donations for those less fortunate. Recently, Ste. Genevieve Elementary held a coin drive from Nov. 20 - 27 to raise funds for the Shop With a Cop program, where local law enforcement takes children in need shopping for the holidays. To make the project visual and fun for all students, each class had a paper turkey hung on the wall, and for every $5 collected, a feather was added to the turkey.
Mrs. Valerie Amschler's first grade class collected the most money with $271.04, and they received a pizza party for all of their hard work fundraising. The building as a whole collected $1645! Mrs. Amschler's class and Counselor Jesika Greminger, who organized the coin drive, presented Officer Jeff McCarty with a check.
Also this year, the Board of Education and the district administration decided to make a $380 donation to the Shop With a Cop program for the holiday season.
There are multiple ways in which to give this time of the year, and the students, faculty and staff, administration and Board of Education members would like to thank our community for taking the time to give to those in need and for spreading the feeling of family and belonging.