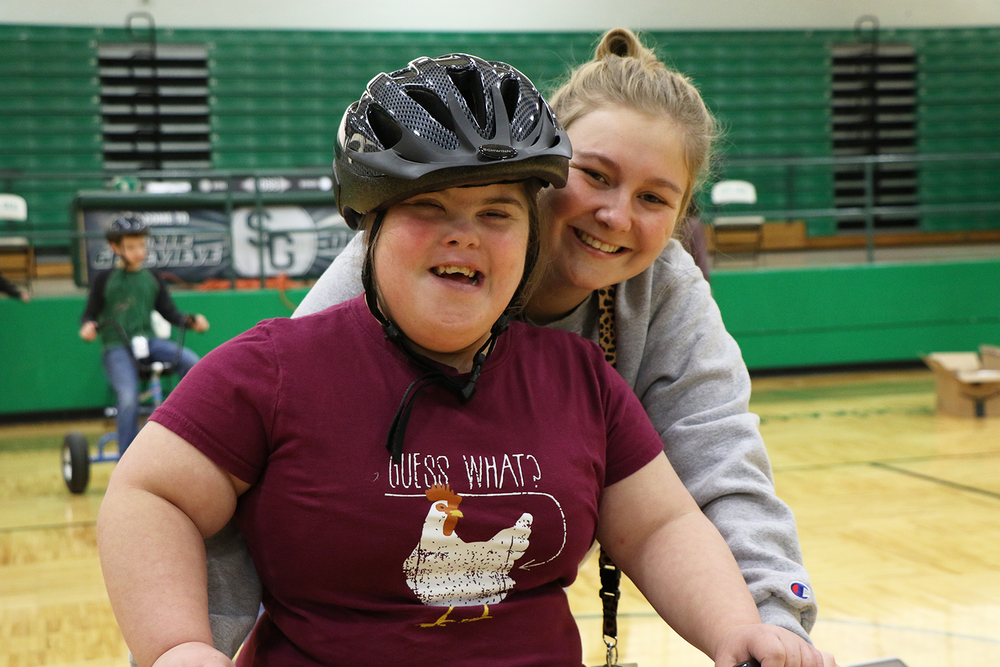 Adaptive Physical Education Class Receives Tricycles Through Donations
Bailey Otto
Monday, January 06, 2020
Students in Coach Jessica Fallert's Adaptive Physical Education class have been working on movement patterns, balance, coordination and the use of core muscles with their new adult tricycles.
The class raised the funds for their tricycles through Donors Choose, a nonprofit organization that allows individuals to donate directly to public school classroom projects. Coach Fallert says that she originally wanted to purchase one adult tricycle with safety equipment, but the generosity of those donating made it possible to order two with all of their accessories!
When they unpack the tricycles, the class also sets up small road signs and cones, so that they can work on spatial awareness and practice their sign recognition, a skill they work on in class, as well.
"With the generosity of our community, we have this great addition to our class, and we want to thank our donors for supporting us! This helps my students with muscle control and a variety of motor skills, and of course, they also love riding the bikes," she said. "We use them a few times a week, and we're planning to take them outside in the spring."