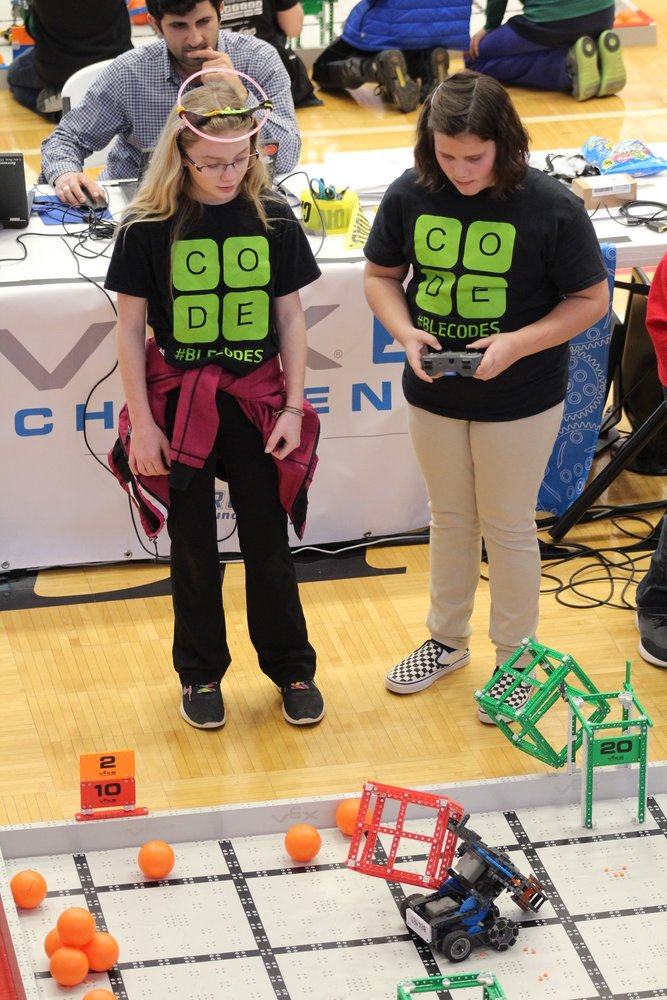 Elementary Robotics Teams Finish Strong at 2020 Mineral Area VEX IQ Challenge
Bailey Otto
Tuesday, February 25, 2020
Both Ste. Genevieve Elementary and Bloomsdale Elementary robotics teams competed in the 2020 Mineral Area VEX IQ Challenge held on Saturday, Feb. 8, 2020.
Bloomsdale Elementary had three teams compete, and all improved their rankings by 10 to 15 places from their first competition earlier this year. The teams scored 6th, 15th and 17th in the qualification rounds. Team 63673B, advanced to the finals, where they scored 92 points and earned 4th place! The members of this team included Riyley Dutton, Kennedy Bowen, Josie Sansoucie and Katie Vogt.
Jake Parker, Ashtyn Neel, Alex Sartori, Kate Rowland, Ella-Grace Gansner, William Elder, Launa Gegg and Gaige Bone were the other robotics members from Bloomsdale Elementary. Amy Rowland, Nate Kingery and Ashley Gettinger are the team's coaches. This competition ended the first season for the Bloomsdale Elementary robotics students.