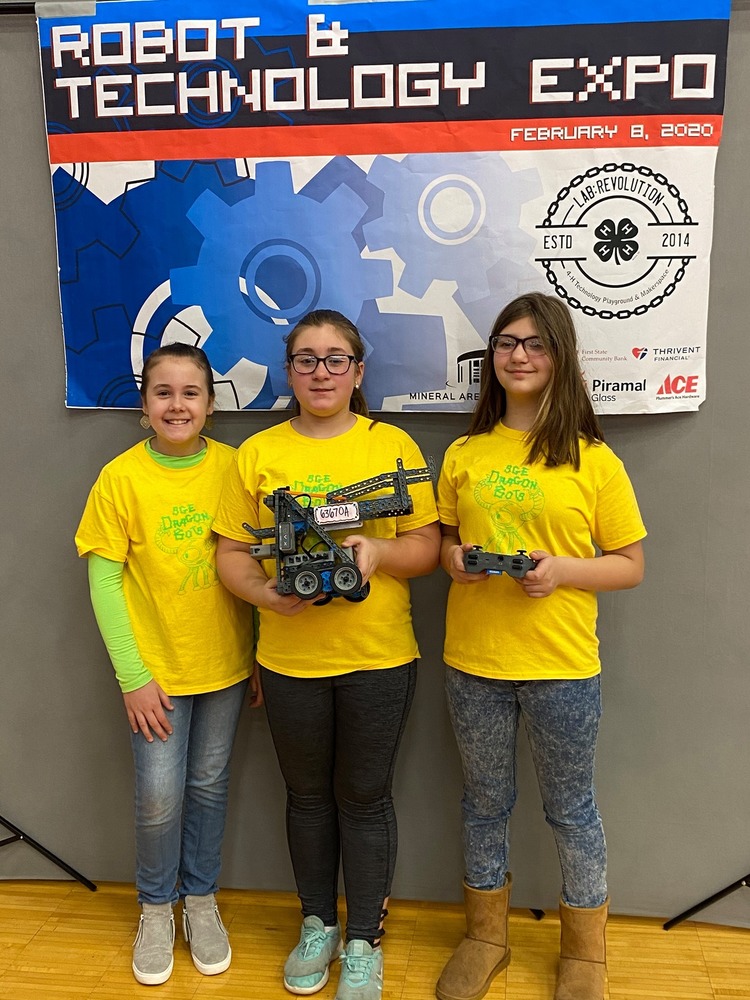 Elementary Robotics Teams Finish Strong at 2020 Mineral Area VEX IQ Challenge
Bailey Otto
Tuesday, February 25, 2020
Both Ste. Genevieve Elementary and Bloomsdale Elementary robotics teams competed in the 2020 Mineral Area VEX IQ Challenge held on Saturday, Feb. 8, 2020.
Ste. Genevieve Elementary had three teams compete, and all of the teams performed well! Despite some technical difficulties, the teams continued to problem-solve and earned more and more points each round. The Robotic Dragons team placed in the top 10 teams during the qualification rounds and advanced to the finals, where they won 5th place! The members of this team included: Owen Huck, Dayton Weiler, Reese Wibbenmeyer and Andrew Wolf. While Andrew could not be present for the event, he wrote the program that was used for the skills challenge!
Reagan Miller, Kaia Plati, Eric Dippold, Simon Fritsch, Kathryn Herzog, Mason Trollinger and Elijah Whitworth were the other robotics members attending from Ste. Genevieve Elementary. Elcie Schweigert was unable to attend. Andrea Fritsch, Johna Bequette and Crystal Koenig are the team's coaches.