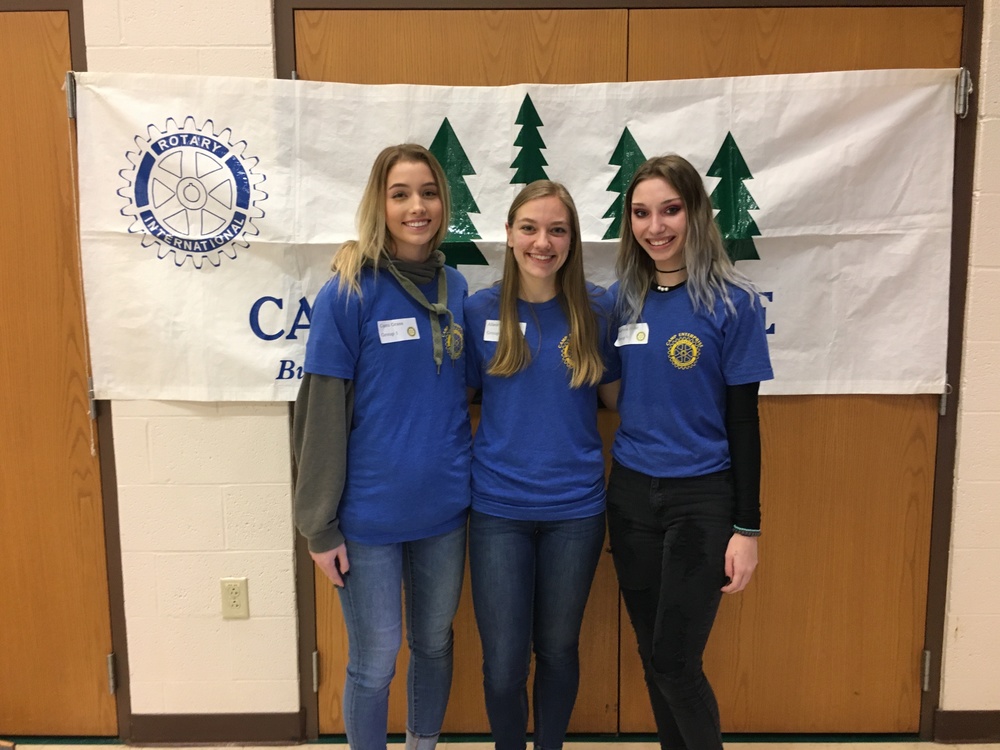 SGHS & Valle Catholic High School Students Attend Rotary Camp Enterprise
Bailey Otto
Friday, February 28, 2020
Five local high school students had the opportunity to attend the 2020 Rotary Camp Enterprise seminar on Feb. 21 at the Career and Technology Center in Cape Girardeau. The SGHS students included Alison Braun, Cami Grass and Karissa Holst, and the Valle Catholic students included Mallory Kist and Emma Langeneckert.
The students who attended are members of the Rotary Interact Club. The seminar offered students the opportunity to meet with area business leaders to learn how to establish and operate successful businesses. Participants were able to build upon valuable skills while interacting with one another and exploring the the world of business through activities and enterprise simulations.
This seminar was sponsored by the following Rotary Clubs: Cape Girardeau, Cape Girardeau County, Cape Girardeau West, Jackson, Perryville and Sikeston.
Photo Caption: SGHS student Cami Grass, SGHS student Alison Braun, Valle Catholic student Emma Langeneckert, Valle Catholic student Mallory Kist and SGHS student Karissa Holst.