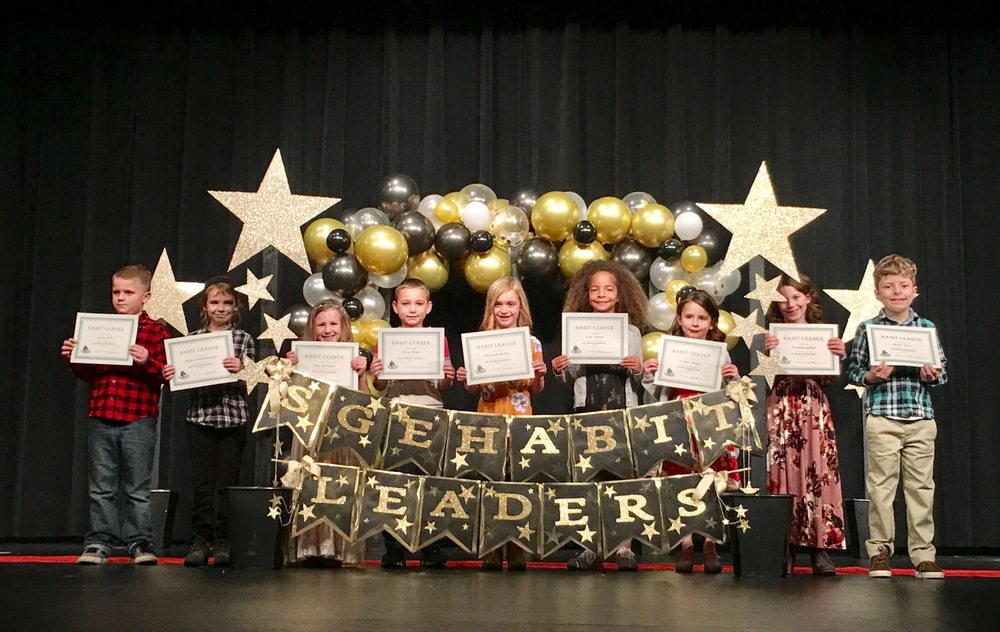 Ste. Genevieve Elementary Hosts Habit Leader Ceremony
Bailey Otto
Tuesday, March 10, 2020
Ste. Genevieve Elementary held their Habit Leader Ceremony on Jan. 30, 2020, celebrating their first semester Habit Leaders.
These students are chosen as Habit Leaders by living and learning the 7 Habits of Highly Effective People each and every day. They show tremendous leadership, follow expectations and lead the way for their peers.
During the ceremony, 56 students were honored and were presented with a certificate. Bloomsdale Excavating President Scott Drury was the guest speaker, and he spoke about the importance of the habits and applying them throughout different areas of life.
Prior to the Habit Leader Ceremony, teachers and administrators surprise the students at home with yard signs to celebrate! Ste. Genevieve Elementary would like to thank the local groups and businesses who sponsored the Habit Leader Signs and Trolley program at Ste. Genevieve Elementary; their dedication to our students and community is appreciated!