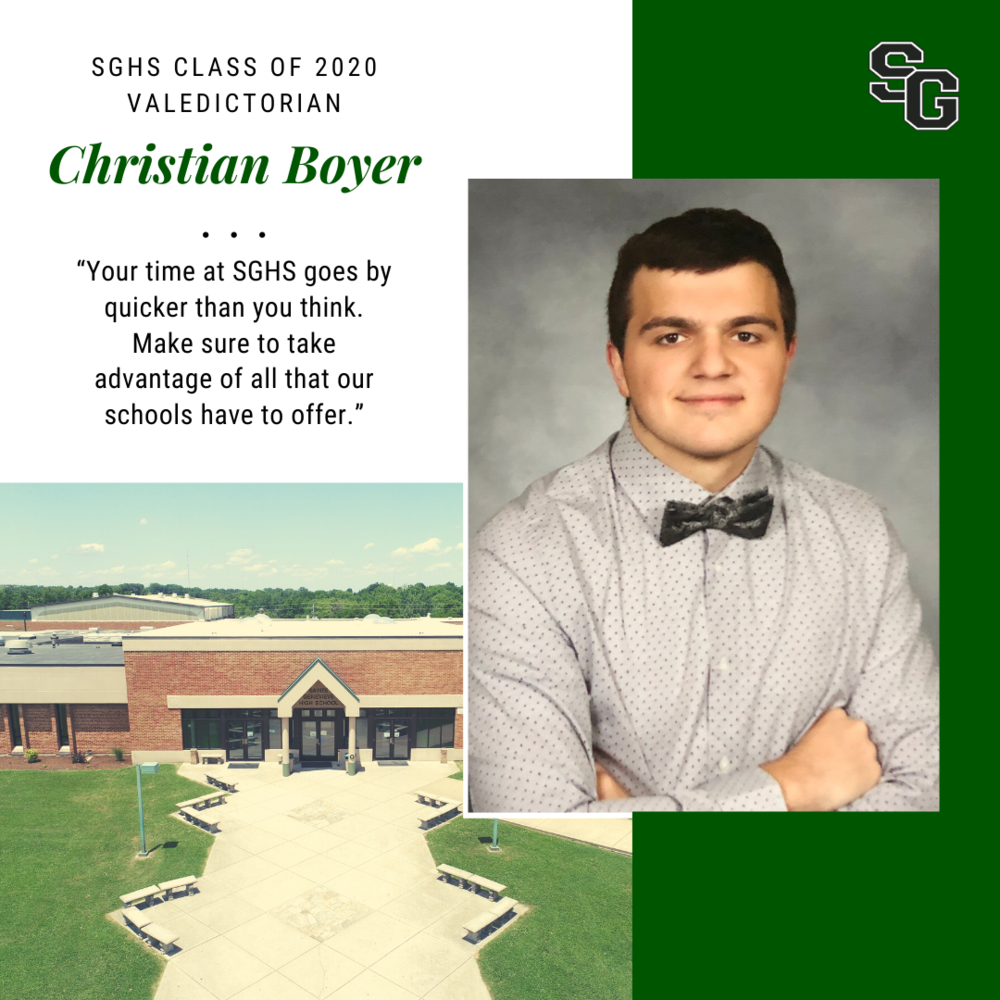 SGHS Presents Class of 2020 Valedictorian Christian Boyer
Bailey Otto
Thursday, May 28, 2020
Ste. Genevieve High School is proud to announce our Class of 2020 Valedictorian, Christian Boyer! Christian is the son of Brian Boyer and Barbara Boyer.
Christian plans on attending the University of Missouri in the fall to major in Business, an area where he feels he can utilize his strengths and launch a successful, enjoyable career.
During high school, Christian earned A Honor Roll every semester and a spot in the Top 10% each year, along with winning numerous class awards, including two for French and one for English. Christian was also chosen to attend Leadership in Practice to learn more about leadership and what it takes to be a good leader. All four years of high school, Christian was a member of the Ste. Genevieve High School basketball team. During his time on the team, he developed into a team leader and won the Leading Rebounder award and the Most Improved award.
In his free time, Christian enjoys spending time with family and friends and playing sports. Christian credits his ability to balance school, extracurriculars and his personal life with implementing time management well. "When you're involved in activities outside of school, it's important to use your time well and prioritize," he says. "With playing basketball and finishing homework, sometimes you have to sacrifice some of your free time to make sure you can focus on what needs to be done."
His proudest moment would be getting to this point—becoming valedictorian of his class. "I'm motivated through realizing that I can carry out my full potential," he says. "I don't ever want to slack off or give less than 100% in anything that I do."
Christian will remember Ste. Genevieve R-II as a place where everyone is part of a close-knit family, where the teachers truly care about every single student. To underclassmen, Christian would like to share: "Your time at SGHS goes by quicker than you think. Make sure to take advantage of all that our schools have to offer."