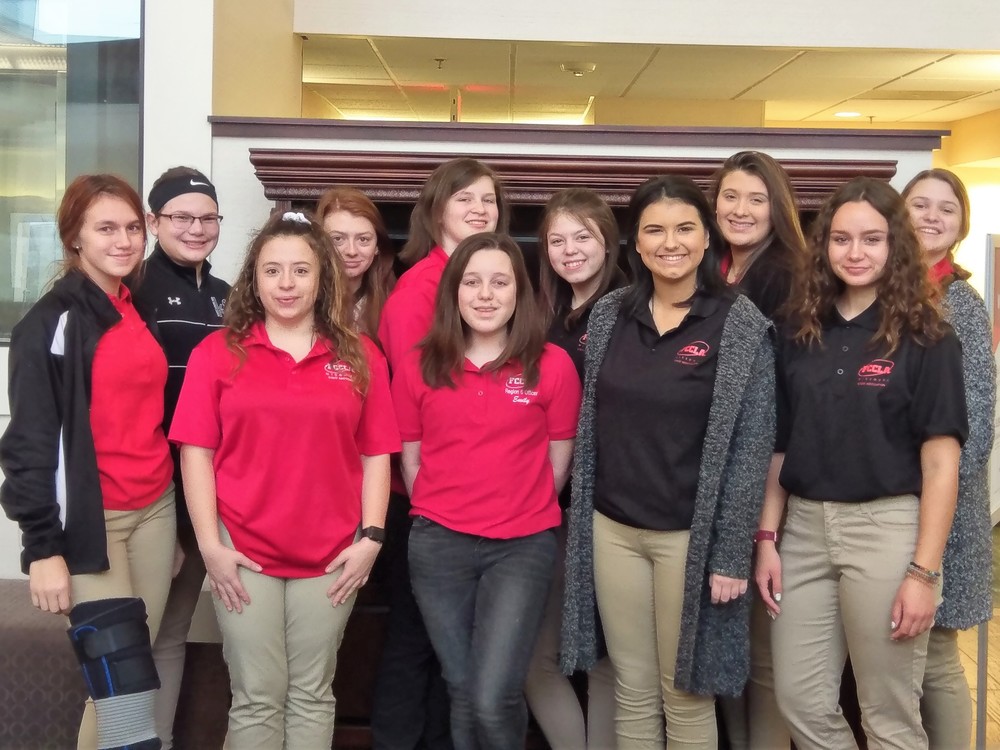 SGHS FCCLA Regional Competition
Nancy Toombs
Friday, February 01, 2019
Members of the Ste. Genevieve High School chapter of Family, Career, and Community Leaders of America (FCCLA) competed at the Region 6 STAR Events in Cape Girardeau,on January 20. Lana Kemper and Josie Geisner came home with the top gold medals in their STAR Events! Lana for National Programs in Action and Josie for Fashion Construction.
Other gold medalists include Marie Bethel and Kayla Steiger for Life Event Planning. A silver medal went to Gracie Thomure for the FCCLA Knowledge Test. Earning a bronze rating were Emily Zahner and Gracie Odem for their National Program in Action entry.
Our online competitors this year include Jadyn LeClere, Drew Newman, and Lexi Bova with Digital Stories for Change and Emily Abt with Chapter Website. Congrats to this awesome group for representing SGHS FCCLA!