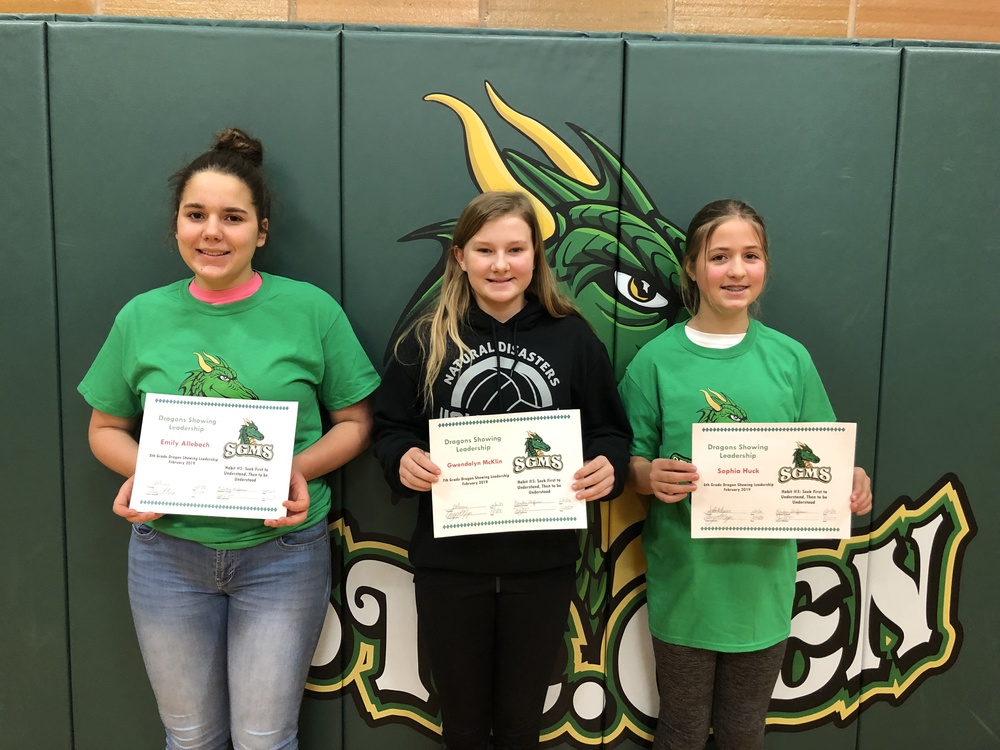 SGMS Students Recognized for Leadership Skills
Bailey Otto
Monday, March 11, 2019
In February, Ste. Genevieve Middle School teachers nominated students who showed leadership through one of the seven habits the school promotes to its students. These habits are part of the Leader in Me program, which helps develop students' leadership skills through proven classroom techniques and social emotional learning systems.
The following students all showed leadership through Habit #5: "Seek first to understand, then be understood." This includes listening to others' ideas and feelings and then trying to see things from their perspective. Students should first listen without interrupting and then feel confident in voicing their ideas. Congratulations to the students below!

Eighth Grade. Emily Allebach.
Nomination: "Emily does a great job seeing other's viewpoints and creates good class discussions with her classmates."
Seventh Grade: Gwendalyn McKlin.
Nomination: "Gwen consistently hears others out and offers input when needed. She understands when people need to vent at times."
Sixth Grade: Sophia Huck.
Nomination: "Sophia is willing to help others and realizes their strengths. She offers her assistance when they need it."
These habits included in the Leader in Me program are from Sean Covey's "The Seven Habits of Highly Effective Teens."