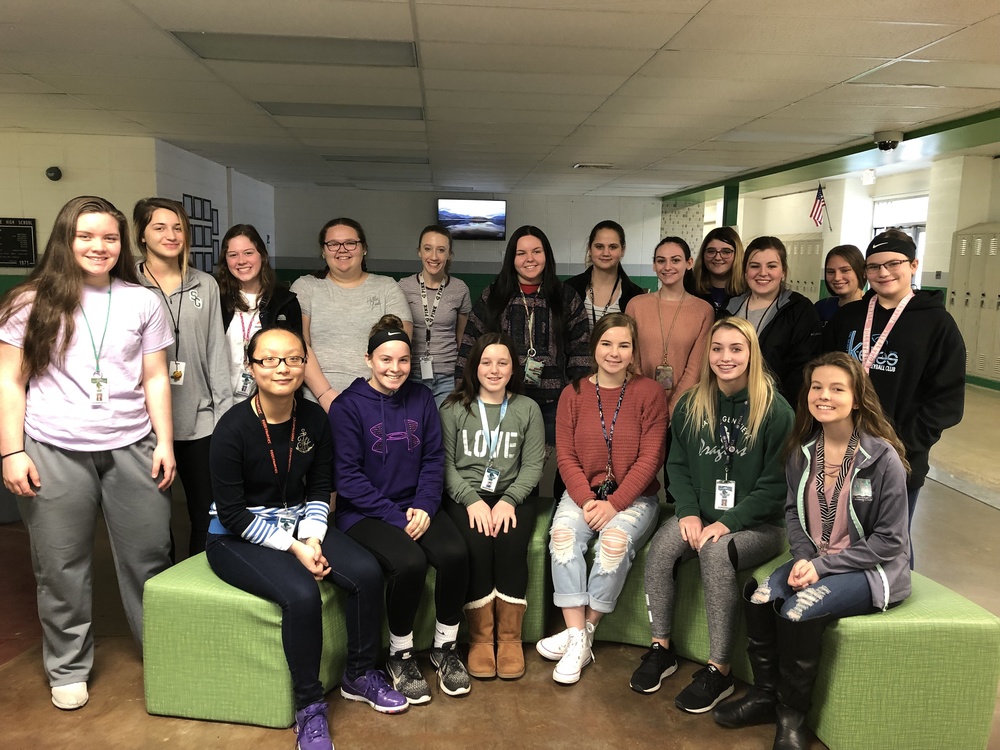 SGHS FBLA Members Bring Home Medals from District Leadership Conference
Bailey Otto
Friday, March 15, 2019
The Ste. Genevieve High School Future Business Leaders of America (FBLA) Chapter recently competed in the FBLA District Leadership Conference. Eighteen members from the chapter competed in a variety of business subjects. Competitions include objective tests, presentations and projects. Congratulations to the following students on their achievements!
Emily Abt (11) received 1st place in Electronic Career Portfolio (medalist).
Virginia Akins (10) placed 5th in Economics, 4th in Intro to Parliamentary Procedure, and 2nd in Intro To Public Speaking (medaled in all 3 events).
Ashley Armstrong (11) placed 15th in Business Communications and 7th in Cybersecurity, as well as Economics.
Alina Bader (10) ranked 2nd place in Spreadsheet Applications and 5th place in Word Processing (medaled in both events).
Molly Bahr (10) placed 4th in Intro to Business Procedures (medalist).
Katie Beck (11) was ranked 1st place in Job Interview (medalist).
Kylee Bouse (12) placed 3rd in Management Decision Making and 6th in Computer Applications (medaled in Management Decision Making).
Breanna Boyd (10) and Ali Werner (10) received 2nd place for their Business Financial Plan (medalists).
Katie Filer (10) took 10th place in Computer Applications.
Emma Fisher (10) placed 1st in Graphic Design (medalist).
Cami Grass (11) placed 8th in Cybersecurity and 12th in Organizational Leadership.
Jennifer Humbolt (12) received 8th place in Accounting I.
Lana Kemper (9) placed 8th in Intro to Business and 10th in Intro to Financial Math.
Brittney Kreitler (10) took 4th place in Spreadsheet Applications and 3rd in Word Processing (medalist in both events).
Tristan Orine (10) placed 7th in Intro to Business Procedures.
Hannah Reeves (10) took 4th place in Journalism (medalist).
Annie Yang (10) ranked 4th in Personal Finance and 9th in Intro to Business (medalist in Personal Finance).
The following students will move on to compete at the State Leadership Conference in Springfield, Missouri, on April 15 and 16: Emily Abt, Virginia Akins, Alina Bader, Katie Beck, Molly Bahr, Breanna Boyd, Emma Fisher, Hannah Reeves, Ali Werner and Annie Yang.