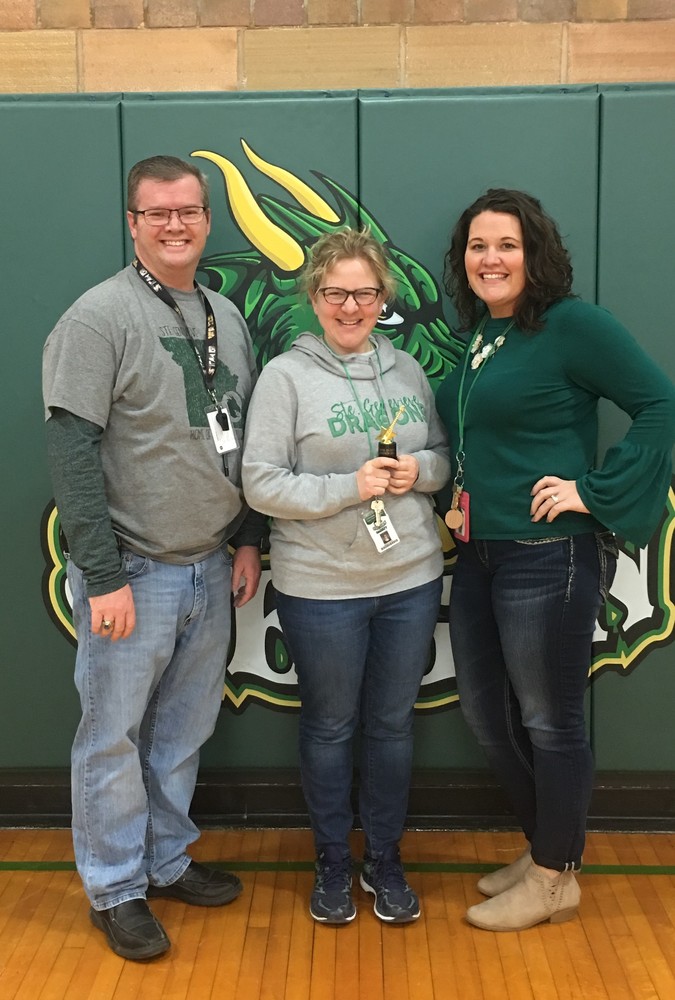 SGMS Recognizes Music Teacher Lindsey Elders with Faculty March Spotlight
Bailey Otto
Friday, March 22, 2019
This month, SGMS focused on one of their favorite music-makers: Mrs. Lindsey Elders! Her positive attitude and dedication to her students have earned her the Faculty March Spotlight for this month, and deservedly so!
Here is what her peers had to say about Lindsey:
"Always has a smile - easiest person to work with!!"
"Always so positive!"
"She is amazing. Always so positive! She has an amazing program!"
"She's an amazing positive in the MS. Upbeat and a great person to work with!"
"Always positive and helpful!"
Congratulations, Lindsey. Thanks for being a rock star on our Wrecking Crew!
Congratulations Mrs. Elders!