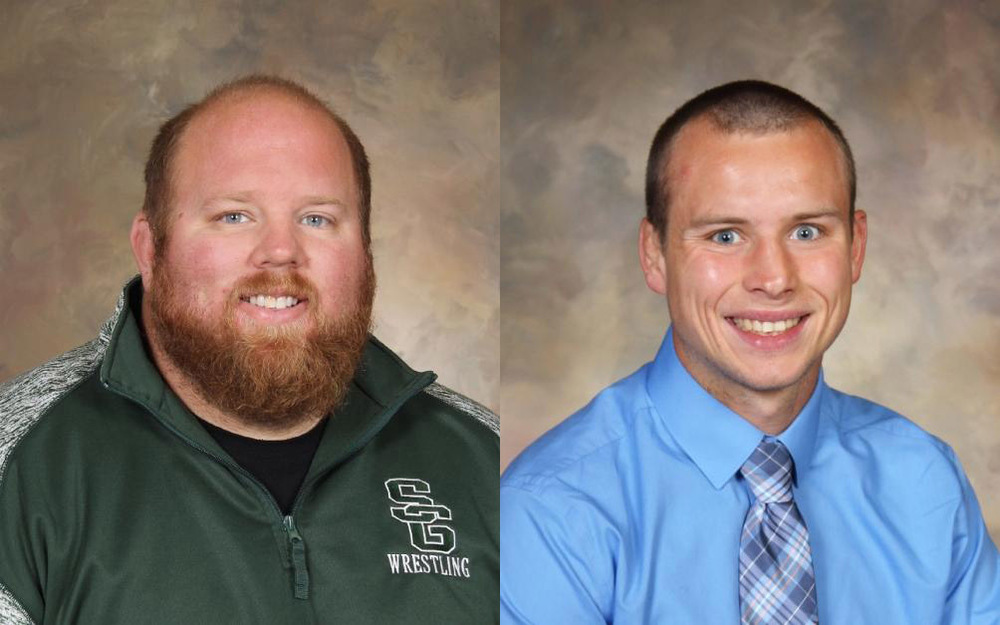 Ste. Genevieve High School Wrestling Coaches Earn Missouri Wrestling Association Recognitions
Bailey Otto
Wednesday, June 24, 2020
The Ste. Genevieve R-II School District is proud to announce that wrestling coach Jared Bonnell and assistant wrestling coach Justin Roth were both recently recognized with awards from the Missouri Wrestling Association!
Coach Bonnell was honored as the District 1 Girls Wrestling Coach of the Year, and Coach Roth was recognized as Assistant Coach of the Year!
Ste. Genevieve R-II Athletics Director Dr. Jeff Nix says that these two individuals could not be more deserving of the honors. As a team, the foundation of their coaching is rooted in their ability to build connections with their athletes.
"Coach Bonnell builds a great rapport with kids from all walks of life," Dr. Nix says. "He has high expectations for his athletes, and he does a tremendous job in helping our athletes meet their goals. And Coach Roth consistently goes the extra mile, keeping up with students outside of wrestling about their academics and interests. He makes a lasting connection through the simple, genuine effort of getting to know the kids."
Congratulations to Coach Bonnell and Coach Roth!