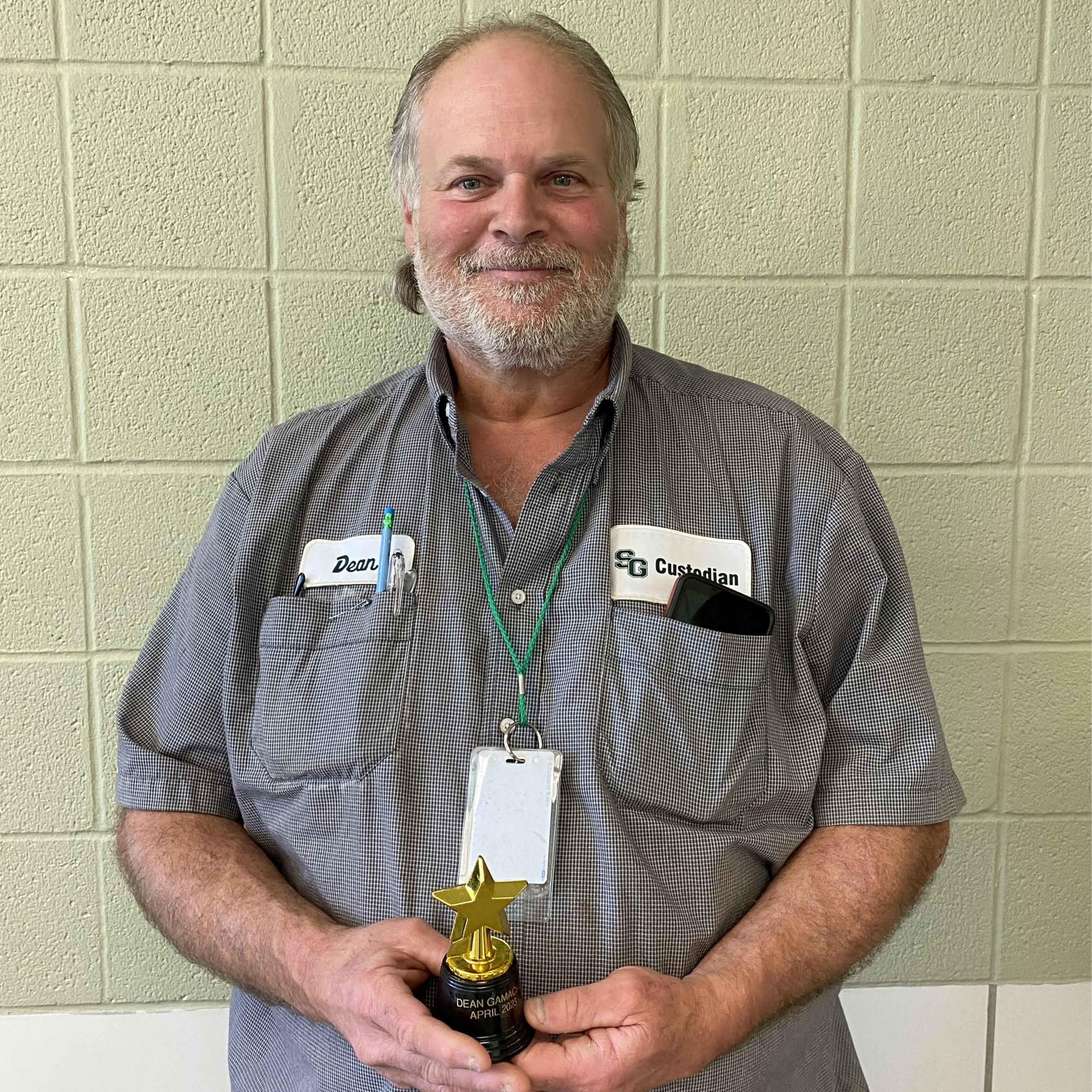 "Dean is always positive and works extremely hard. He is a smiling face in the morning and always kind and helpful to everyone. He does any task with a smile on his face. Dean is a great addition to our building!"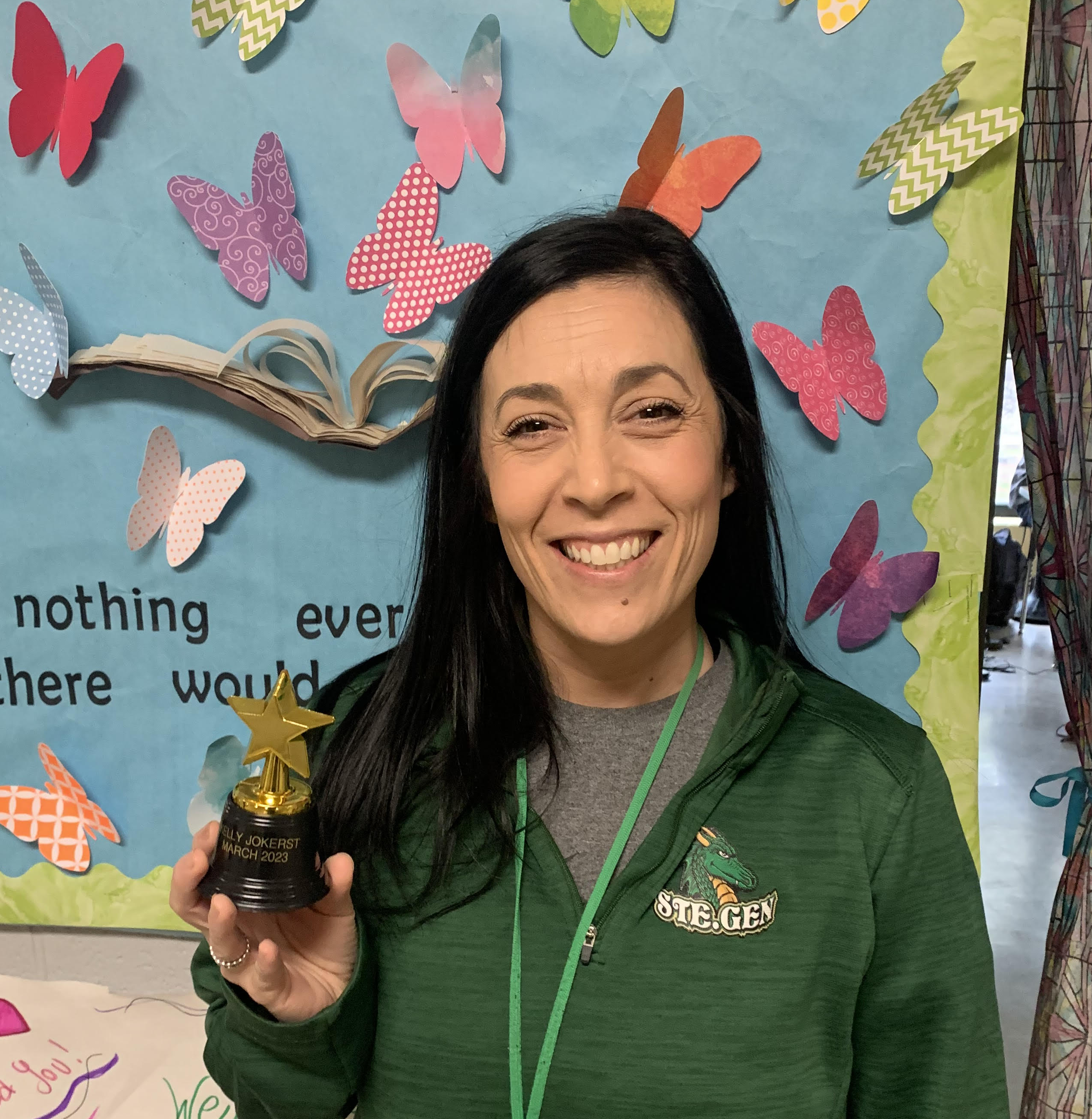 "Kelly is an absolute ROCKSTAR! We are constantly impressed by her dedication & work ethic. She is a wonderful role model for our students & expects the most out of them, all while making sure they are being good humans."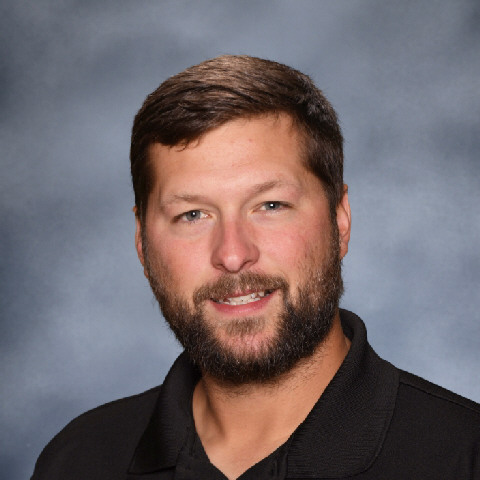 "Mr. Corey Samples is such a cool dude, does what is asked of him and what is needed to make sure his kiddos are successful. He goes above and beyond for all the students, building personal connections that make a huge difference in those students' lives."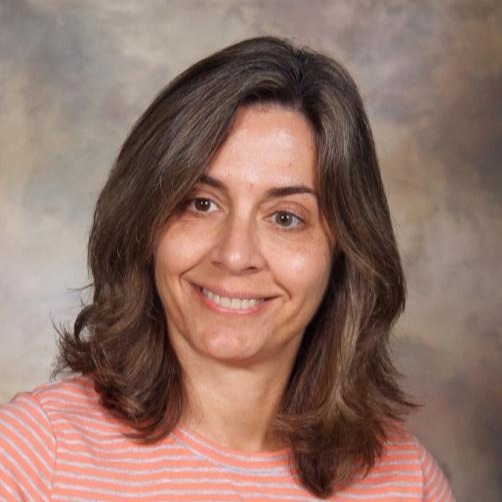 "The SGMS Spotlight shines on our resident professional paraprofessional and wizard-at-all-jobs, Mrs. Lisa Gross! Lisa is a true team player who is always available when needed. She has been a great addition to our building—she's a Rockstar! We're so thankful to have Lisa on our Wrecking Crew!"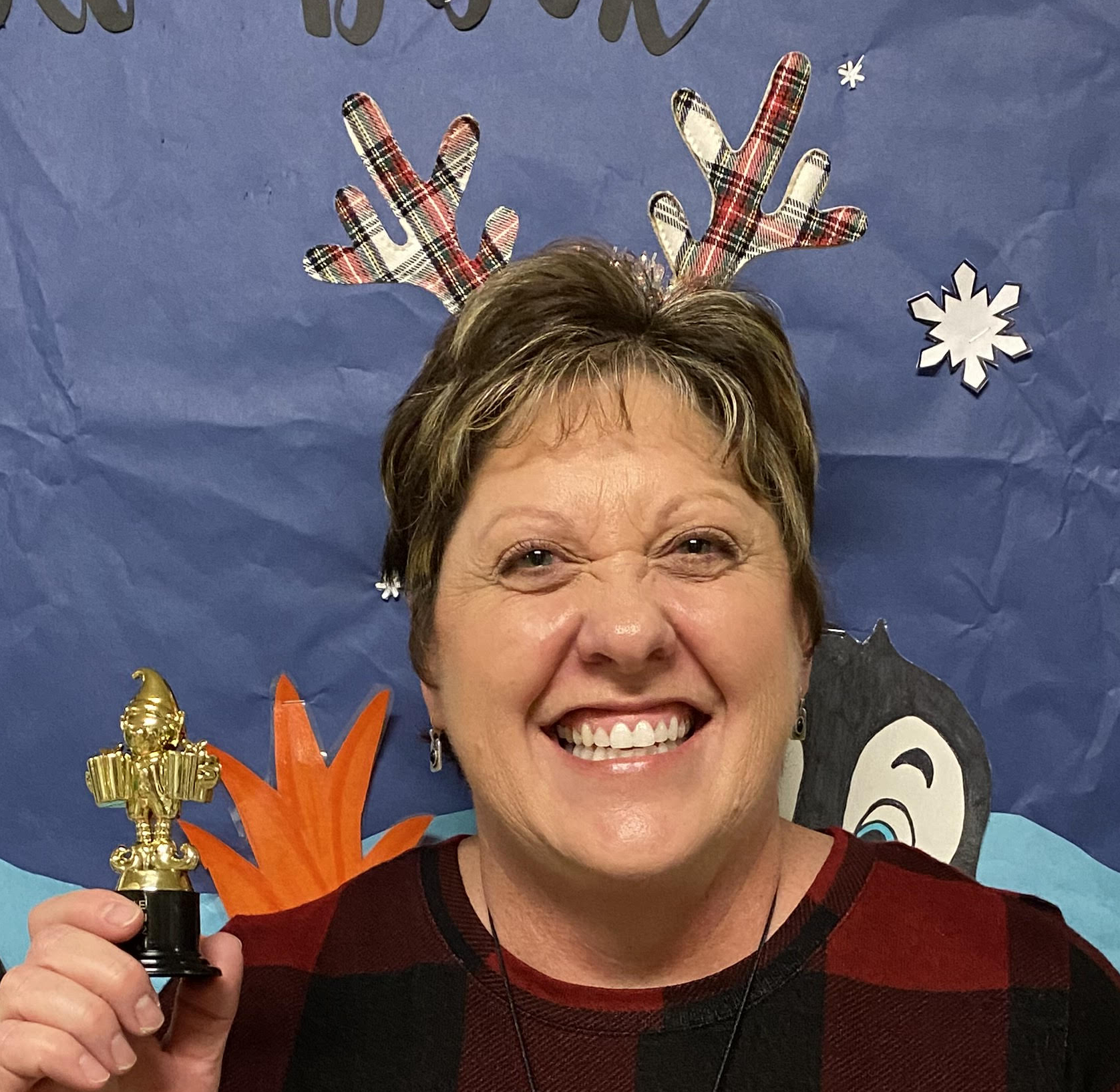 "Mrs. Pellikan never wants praise, always has a smile and is the best role model for our students; Michele always puts others before herself, and always has a positive attitude. Thanks for everything you do, Mrs. Pellikan—we appreciate you!"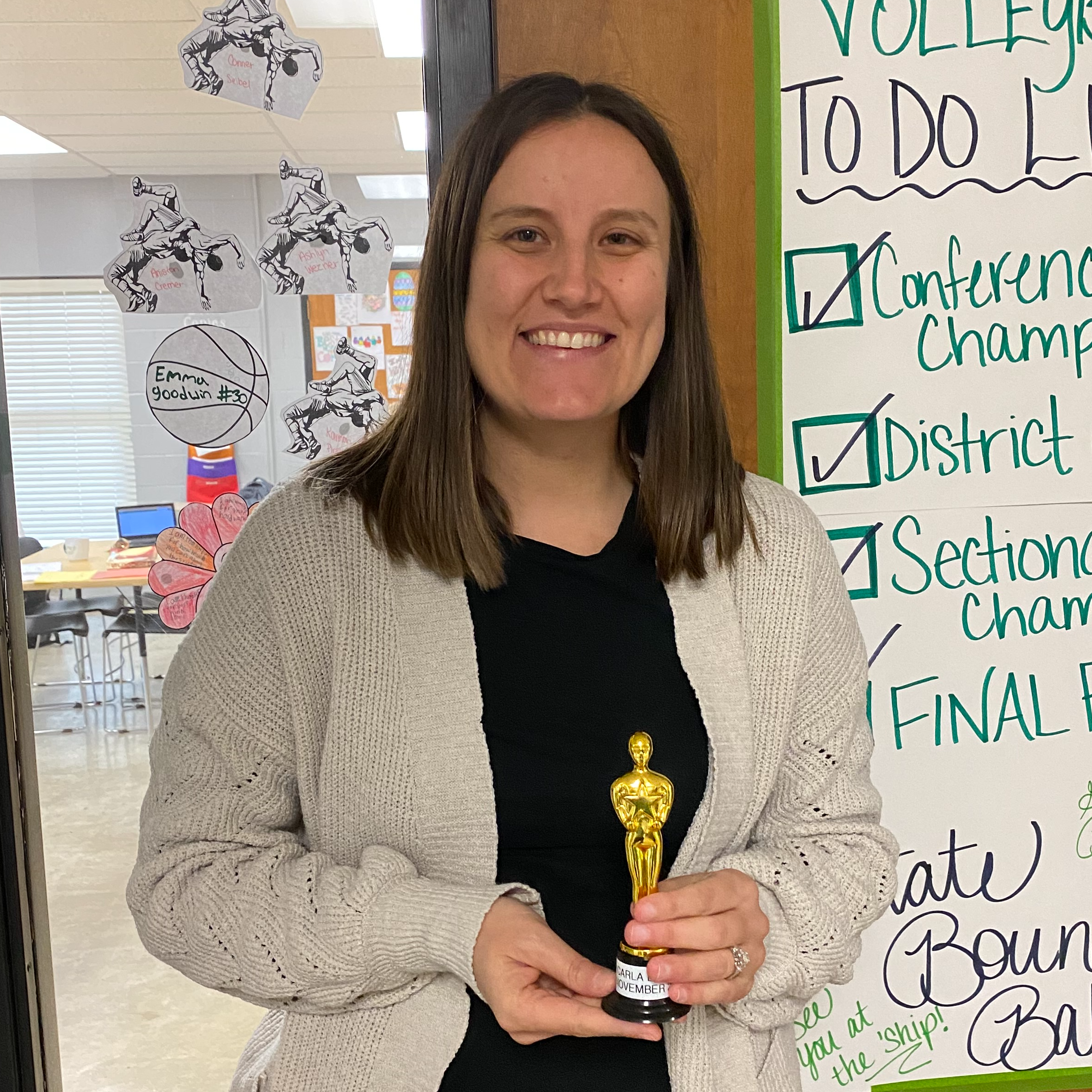 "Our multi-talented teacher, coach, & director received an overwhelming number of accolades this month. Even with the chaos of her volleyball season, she continued to provide guided & meaningful instruction for her students. She engages readers & makes kids who normally don't read enjoy reading."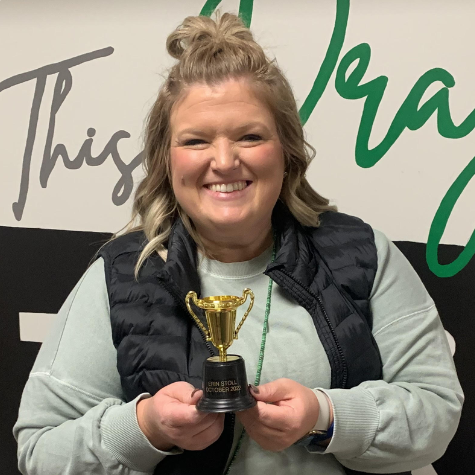 "At-Risk Teacher & Dragon spirit enthusiast Ms. Stoll has her students' backs at all times. She is always trying to advocate for the best & the needs of her students. Erin is always a constant positive face for every student. We love the school spirit she shows every Friday, too!"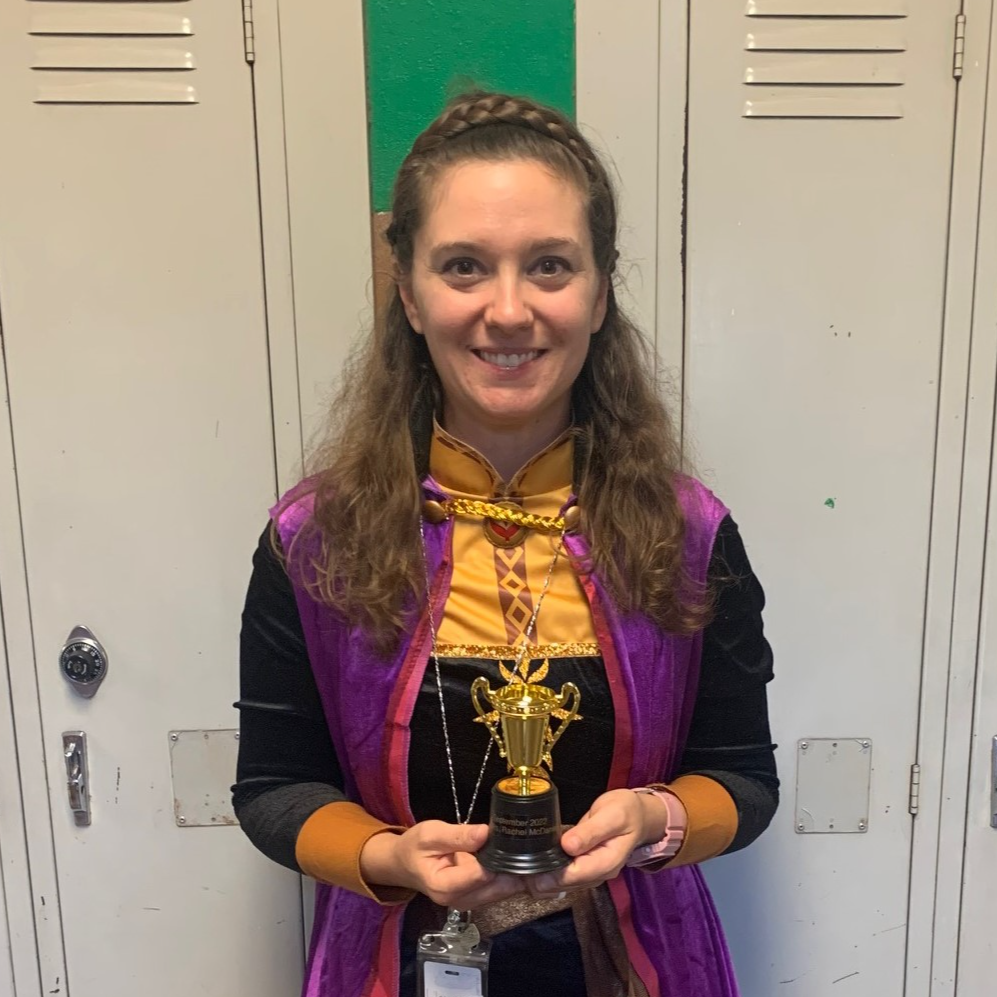 "Mrs. McDaniel finds effective ways to teach her students while she is out for golf. She does a tremendous job in her classroom and forming relationships with her students. She's always starting the year off behind the 8-ball with golf, but but she handles the stress flawlessly."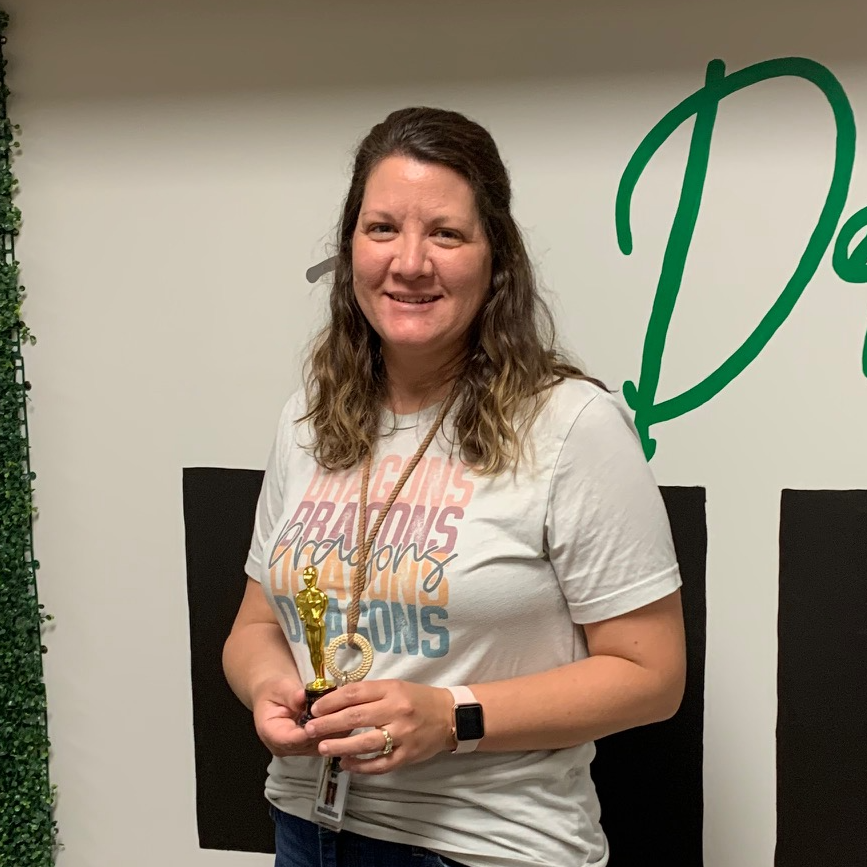 "Even on the craziest days, Tina comes up with a plan for our school to function and run smoothly. She makes sure that teachers can do what they need to do without feeling like they're in a bind. She balanced all of the coach schedules to get coverage all year. We appreciate everything she does."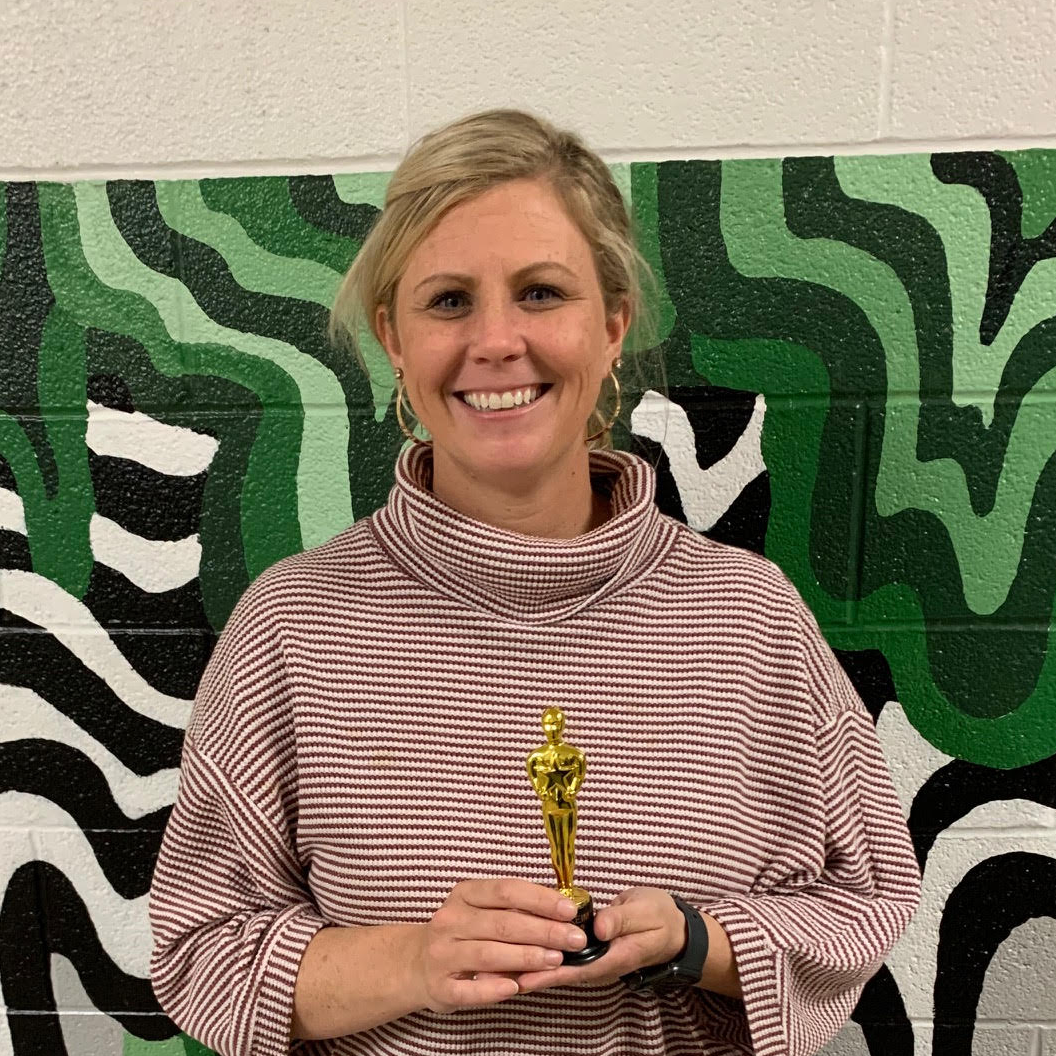 "Becky Keim is always so positive and caring — she manages so many projects at the same time and always does such a great job. She rocked the inclusive art show recently, and does a wonderful job promoting inclusivity! She does all this while also coaching and putting together a play!"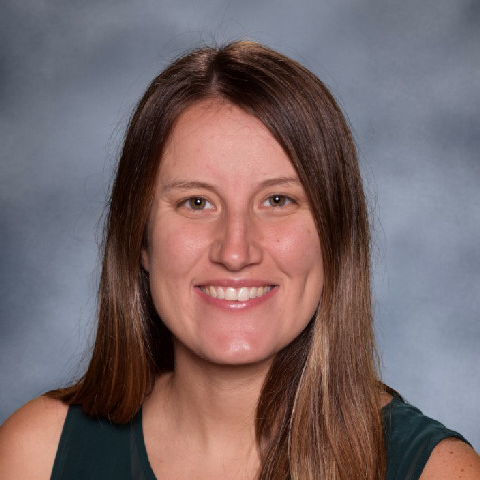 "Carla did a great job in coordinating the penny challenge, which raised thousands of dollars for the Polar Plunge and created a great atmosphere in the building! She is full of school spirit, and is an all-around rock star here at SGMS. Thank you for all that you do for our students, Carla!"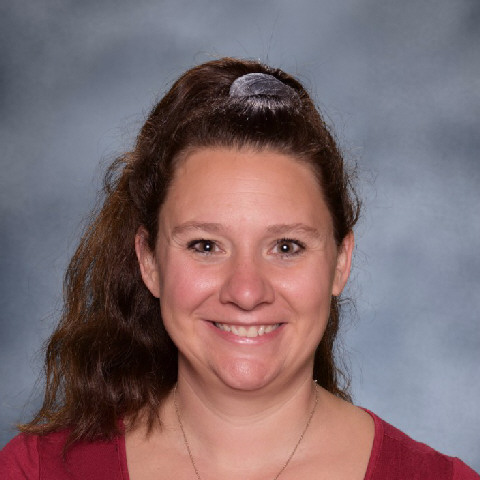 " Mrs. Hogenmiller is an all-star of both the second floor and the gym floor, as well as a math wiz & coach extraordinaire! She relates so well with middle school students, & is always positive & encouraging. She is fantastic at building relationships with kids, & she always teaches from the heart!"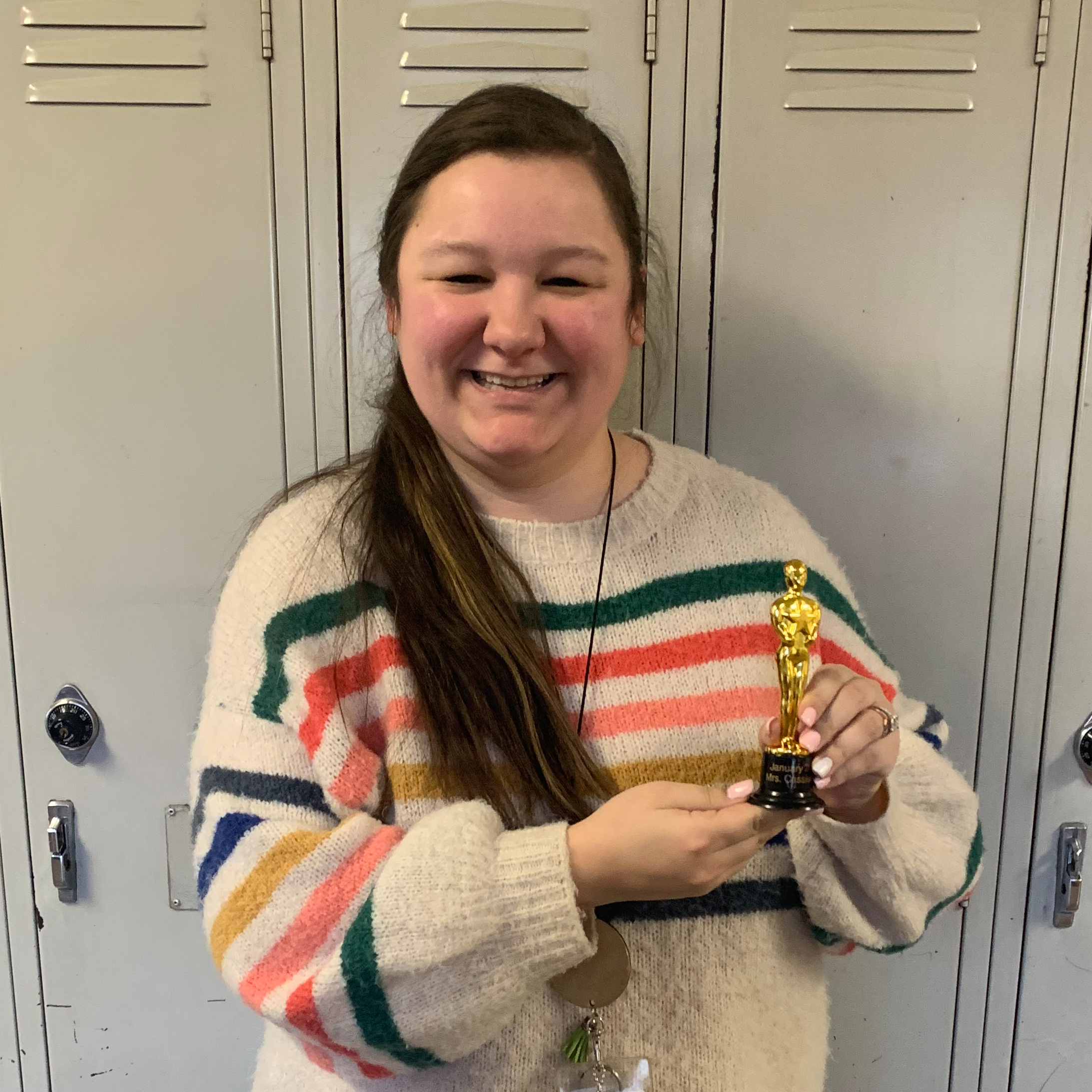 "The January Wrecking Crew Spotlight member, Mrs. Cassie Miller, embodies and embraces SGMS culture. Despite being a new teacher, Cassie is unafraid to try new things and tackle the challenges of education head on. Her perspective and knowledge have been a great addition to our team!"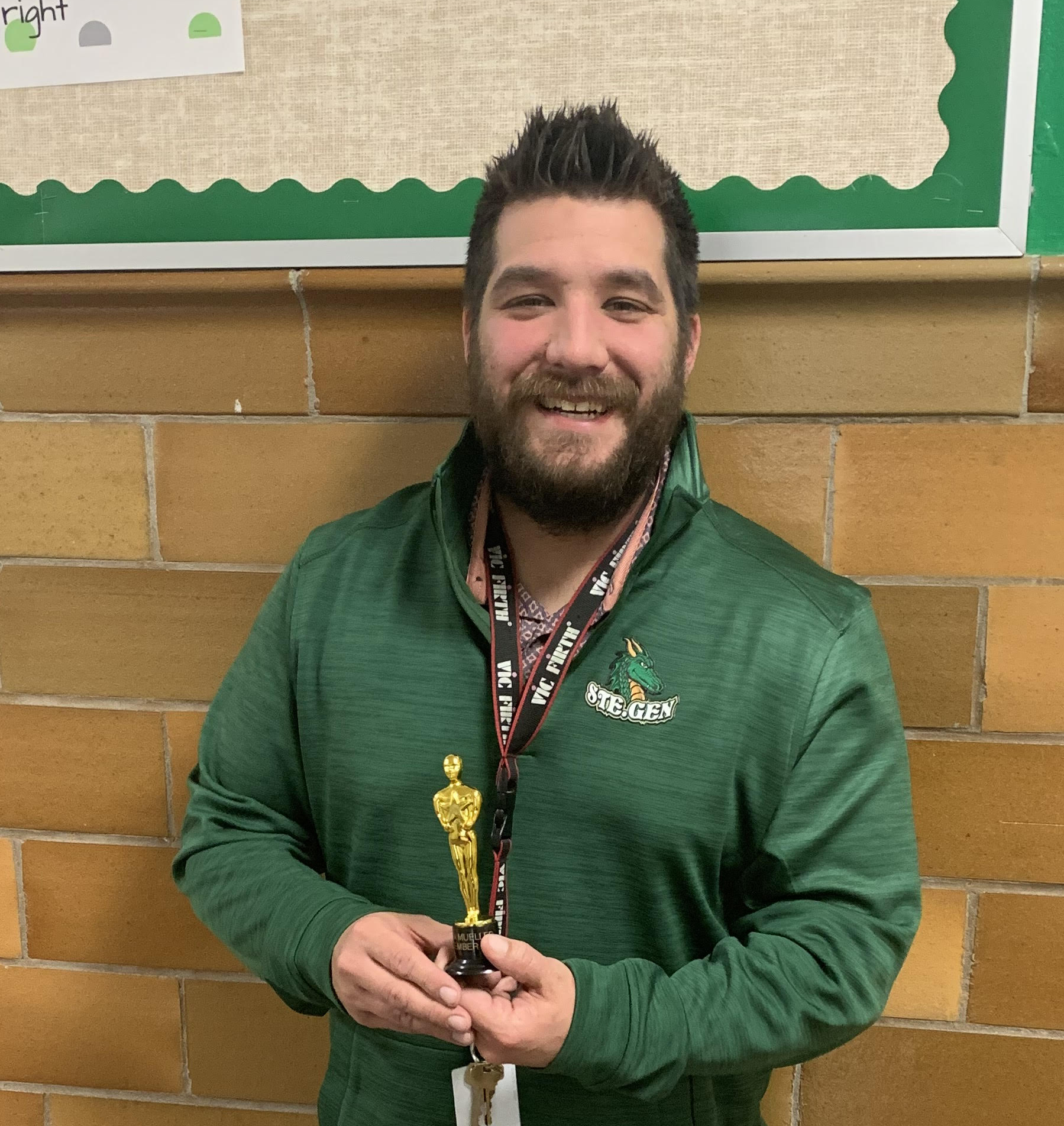 "Ryan epitomizes the true definition of a dragon—he is willing to do whatever it takes to provide students the support they need. He is proactive, and always fills spaces with his positive energy. We greatly appreciate his boundless enthusiasm! Thank you for going above and beyond for our students!"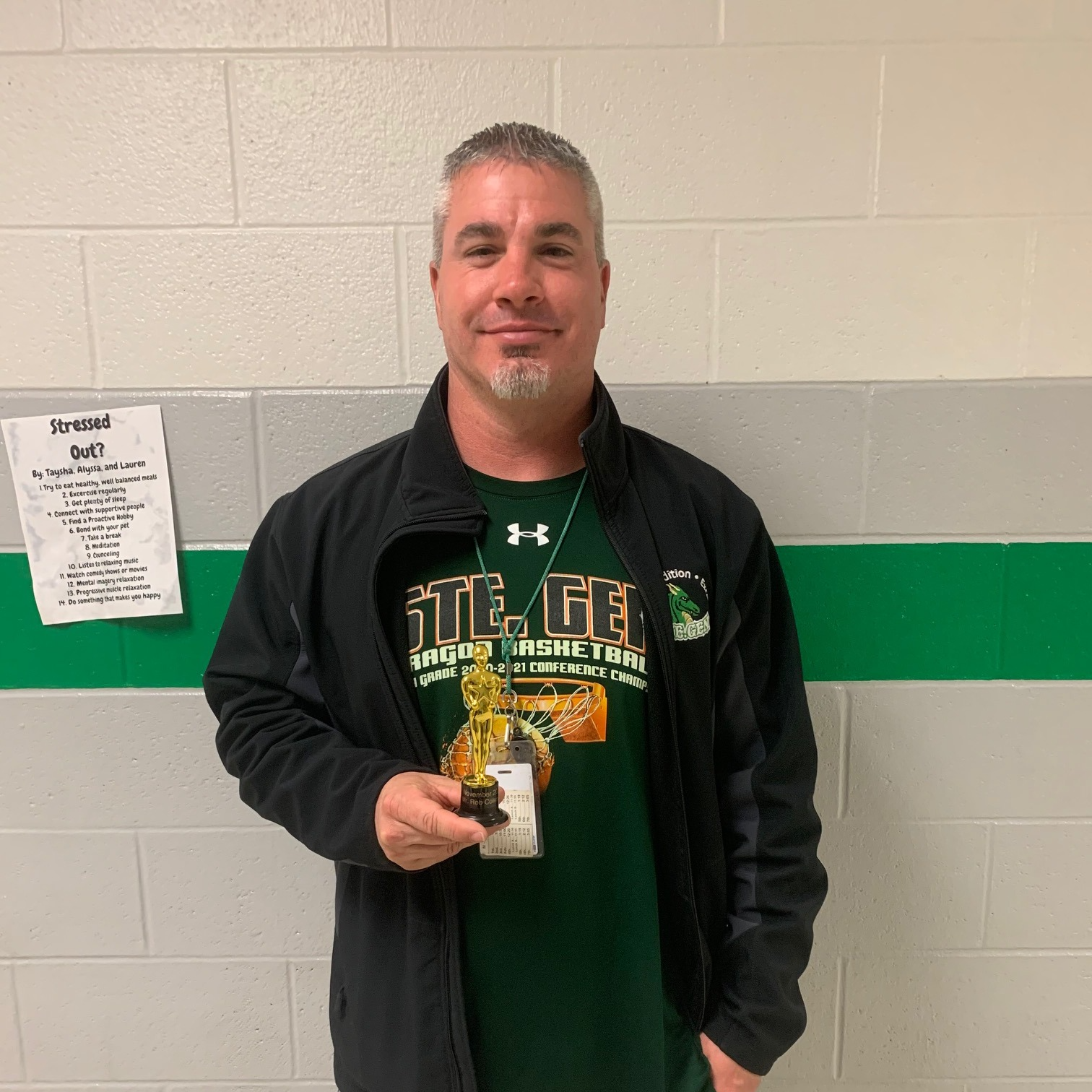 "Coworkers speak highly of our DJ and Coach Rob Coleman's coaching mentality & ability to bring players together as a family. His music contest has created new energy & lots of light-hearted conversation! We appreciate his efforts to keep our positive community strong at SGMS!"
"A big thank you to the hard-working, always kind, Chad Grass! New to SGMS this year, Chad jumped right in to show how passionate and dedicated he is to his work. His attention to detail, paired with his caring personality, are highly appreciated!"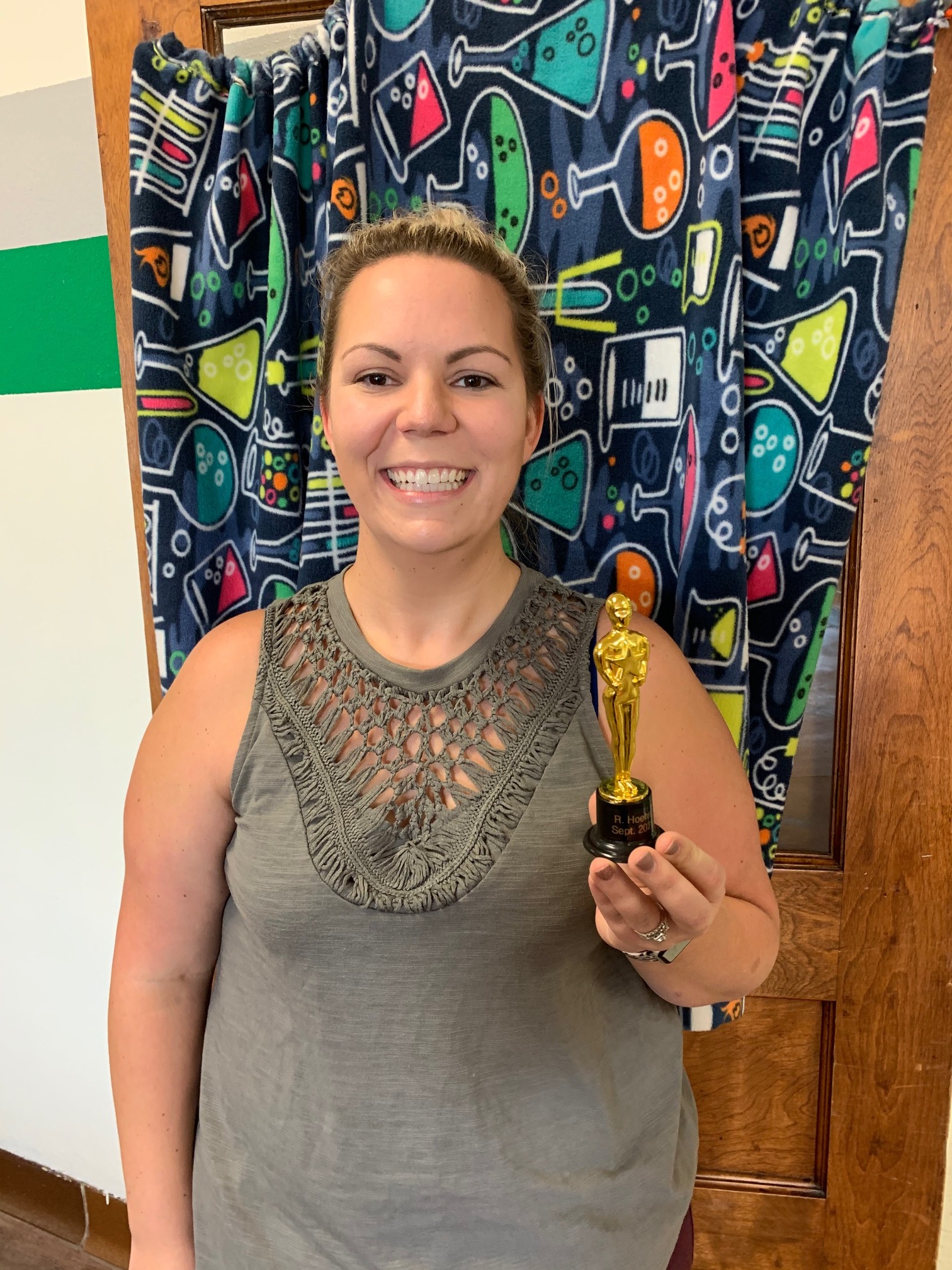 "Rachael has a spirited determination and strong work ethic, and did an exceptional job organizing Dragon Groups with her cohort! She made sure the process was as easy as possible on our teachers. Thank you for your dedication to SGMS! You are the true epitome of what it means to be an SG dragon!"