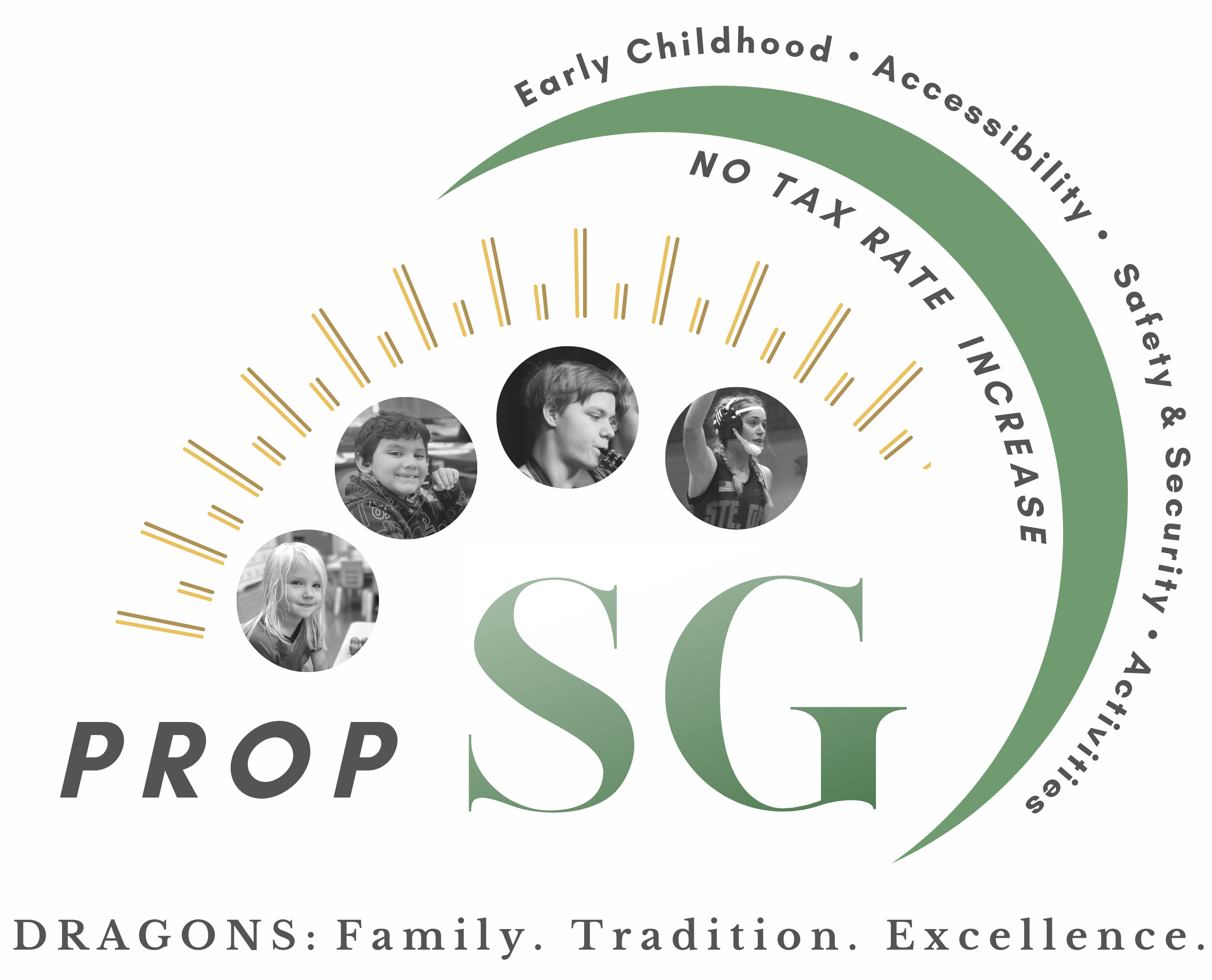 Election
April 5, 2022  
   Proposition SG
THANK YOU — Prop SG Passes with 70.51% of Vote
On Tuesday, April 6, 2022, voters in the Ste. Genevieve County R-II School District approved Proposition SG, a no-tax rate increase $20 million bond referendum, with 70.51% support.
"We are incredibly grateful to our community for supporting this impactful bond issue," Dr. Julie Flieg said. "While the scope of this bond issue is extensive and would address needs districtwide, we are also confident that these improvements are necessary, timely, and will serve our students, families, and community well."
Over the next few weeks, the district will provide updated information regarding timelines for various projects. Our architectural firm will begin to solidify plans, and the district will begin all necessary preliminaries to site work, such as ordering any relevant surveys. Projects will be put out to bid in packages, and the responses will determine when specific projects can begin. And of course, the timelines are dependent upon the availability of materials and scheduling construction work. The district anticipates possibly breaking ground on an Early Childhood Center about a year to a year and a half from now.
While our Facilities Committee developed a framework for what an Early Childhood Center might look like, specifics related to its development will be determined through an Early Childhood Committee. This group will include parents, educators, and community members. It is vitally important to include our stakeholders in the Center's development of specific areas, such as building plan and design, reorganization of our current early childhood programs, before and after school childcare, transportation services, extended school year, and much more.
This website will continue to be updated to share the progress of the project with our community.
The Ste. Genevieve County R-II School District would like to thank all of the employees, families and community members for taking the time to cast their votes on April 5, 2022.
After nearly two years of long-range facility planning, discussions and feedback through the Facilities Committee, the Board of Education voted to place a no-tax rate increase bond referendum in the amount of $20 million on the April 5, 2022 ballot. The name of the request is Proposition SG.
The purpose of Prop SG is to help fund facility needs identified through our district's long-range Facilities Plan. If passed, the bond issue will allow for an Early Childhood addition, as well as accessibility and safety and security renovations throughout the district, and more. See an overview of the Prop SG priorities below— these are our focus areas we hope to accomplish for our students and for our community.
~ This webpage will be updated as more information becomes available! And if Prop SG were to pass on April 5, 2022, we will continue to keep our community updated with progress moving forward through this information hub.~
***
Paid for by the Ste. Genevieve County R-II School District, Superintendent Dr. Julie Flieg