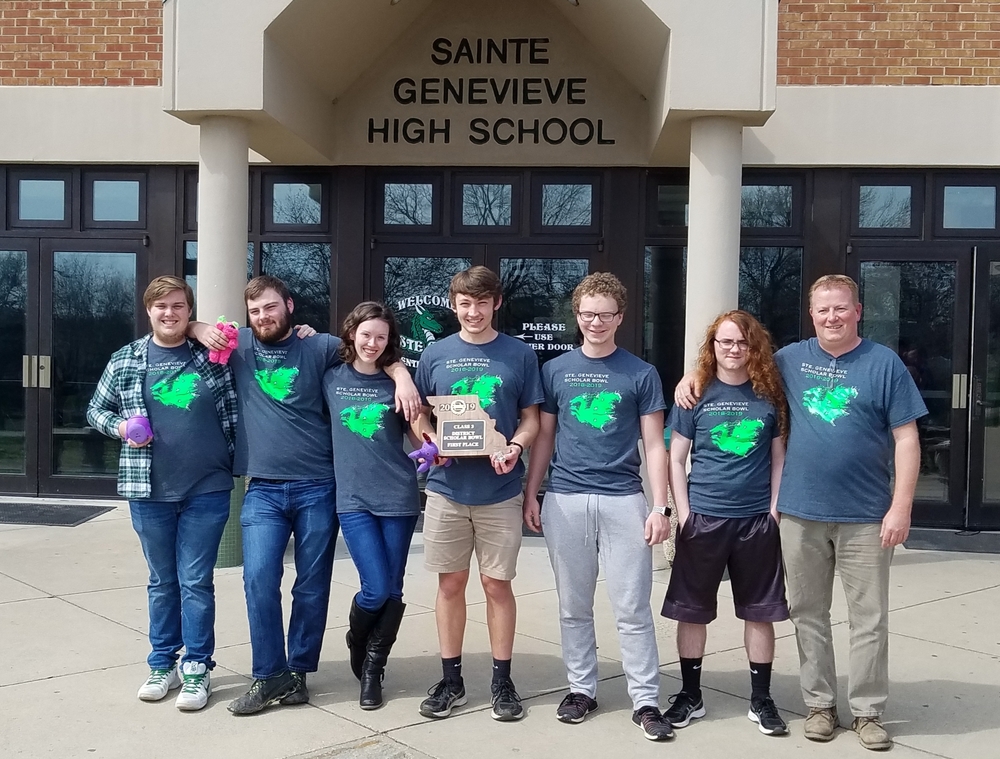 SGHS Scholar Bowl Team Wins District Championship
Bailey Otto
Tuesday, April 09, 2019
Congratulations to the Ste. Genevieve High School Scholar Bowl team, who won the 2019 MSHSAA Class 3 District Scholar Bowl Championship held at SGHS on Saturday, April 6. The team took the win with a 570-110 victory over Jefferson R-VII!
Coach Michael Ruch began coaching in 2001 and since that time, the team has captured seven district 1st place trophies, six district 2nd place trophies and placed at state in two of their three state tournaments. The current team was 15-0 in regular conference play, took 3rd place in the conference tournament and then placed 2nd at the Notre Dame Invitational.
"The historical success of the SGHS Scholar Bowl is a testament to the work done here districtwide by all of our staff," Coach Ruch says. "Seeing our team play other schools really illustrates how well we educate our students."
Missouri's district champions will now face one another in head-to-head sectional matches to determine the eight teams who advance to state.