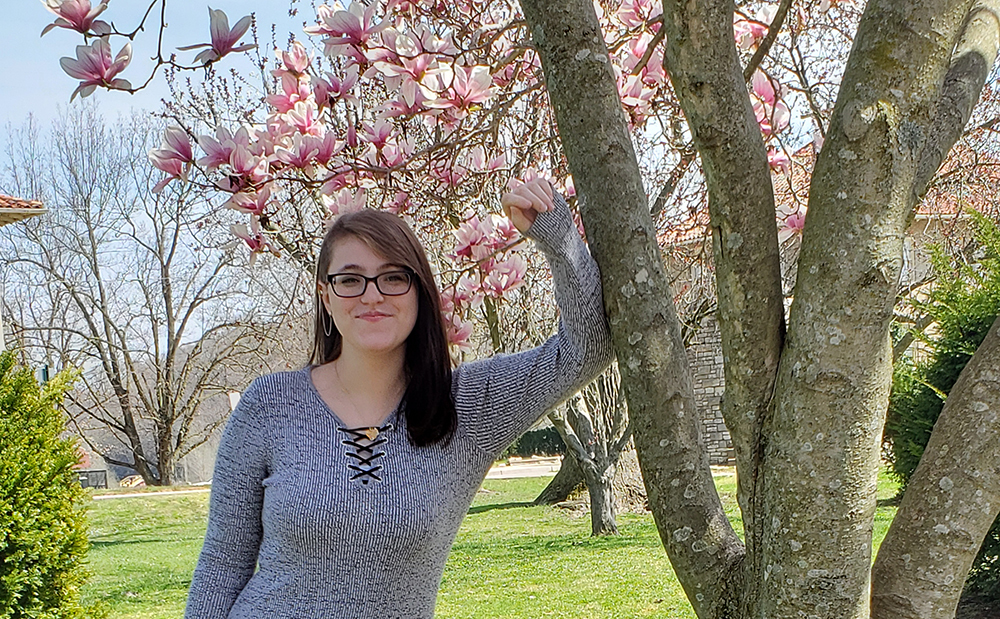 Senior Geneva Crump Named April Rotary Student of the Month
Bailey Otto
Friday, April 12, 2019
Congratulations to Geneva Crump, the Rotary Student of the Month for April from Ste. Genevieve High School! Geneva is the daughter of Robert and Teska Crump.
Geneva's scholastic honors include: being ranked in the top 15% of her graduating senior class and earning A Honor Roll each semester. She is also a member of Speech and Debate, National Art Honor Society and FTA.
Geneva has received academic accolades but has also been very involved in Speech and Debate, as well as Theatre. Geneva has acted as the lead in the school production of Annie and was a state qualifier in Dramatic Interpretation. She has received numerous awards in Duo Interpretation, Prose Reading and Dramatic Interpretation. In her free time, Geneva enjoys acting, painting and reading. Her plans are to attend Jefferson College and utilize the A+ Scholarship Program. She plans to major in theatrical studies and perform in numerous theatrical events.