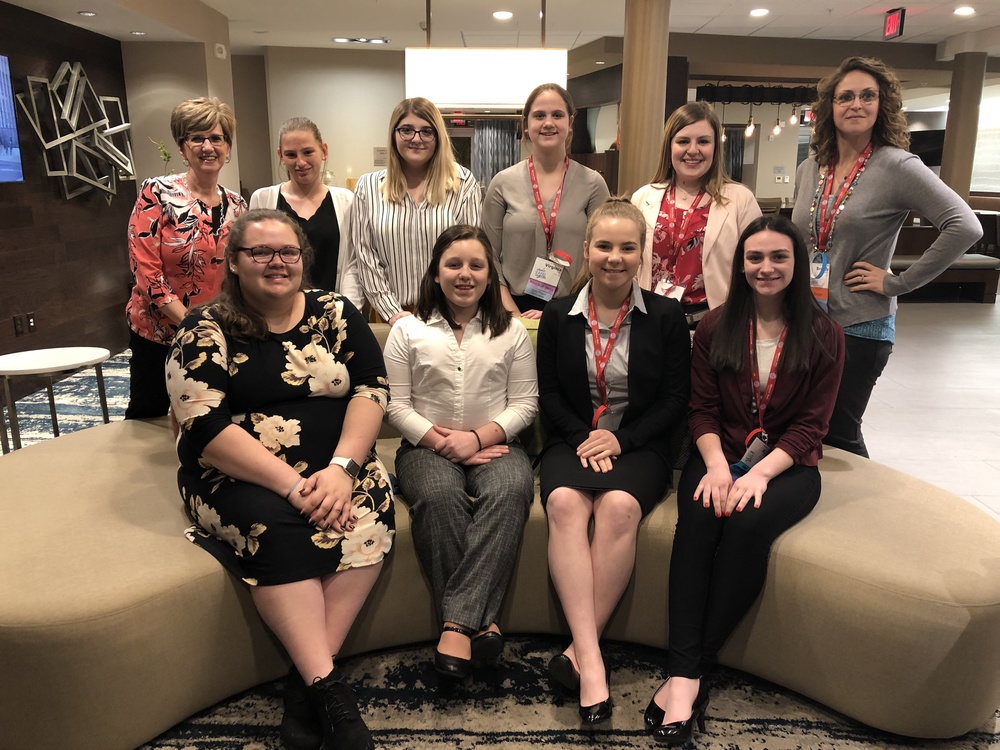 FBLA Members Bring Home Awards from State Leadership Conference
Bailey Otto
Tuesday, May 14, 2019
Eight members of the Missouri Future Business Leaders of America – Phi Beta Lambda Chapter from Ste. Genevieve High School recently traveled to Springfield, Missouri, for the Missouri Future Business Leaders of America State Leadership Conference. This three-day conference, beginning Sunday, April 14, featured dynamic workshops, innovative keynotes, and professional networking opportunities.
The keynote presenter was Joe Fingerhut of St. Louis. He spoke about leadership and success. The students attended training called LeadershipEDU from Team Tri.
Over 5,000 students and advisers came together for the event, with over 150 business-education related contests running during the event; contest topics range from accounting to website design, marketing to mobile application development. 2019 marked the largest SLC in Missouri history.
The following students competed:
Emily Abt—Electronic Career Portfolio
Virginia Akins—Economics and Intro. To Parliamentary Procedure
Alina Bader—Spreadsheet Applications
Molly Bahr—Intro to Business Procedures (Competed online but did not attend)
Katie Beck—Job Interview
Emma Fisher—Graphic Design
Hannah Reeves—Journalism
Annie Yang—Personal Finance (Competed online but did not attend)
Ste. Genevieve High School brought home third place for the March of Dimes donation, and junior Emily Abt received 10th place in Electronic Career Portfolio.
Breanna Boyd and Ali Werner served as voting delegates to elect new state officers.