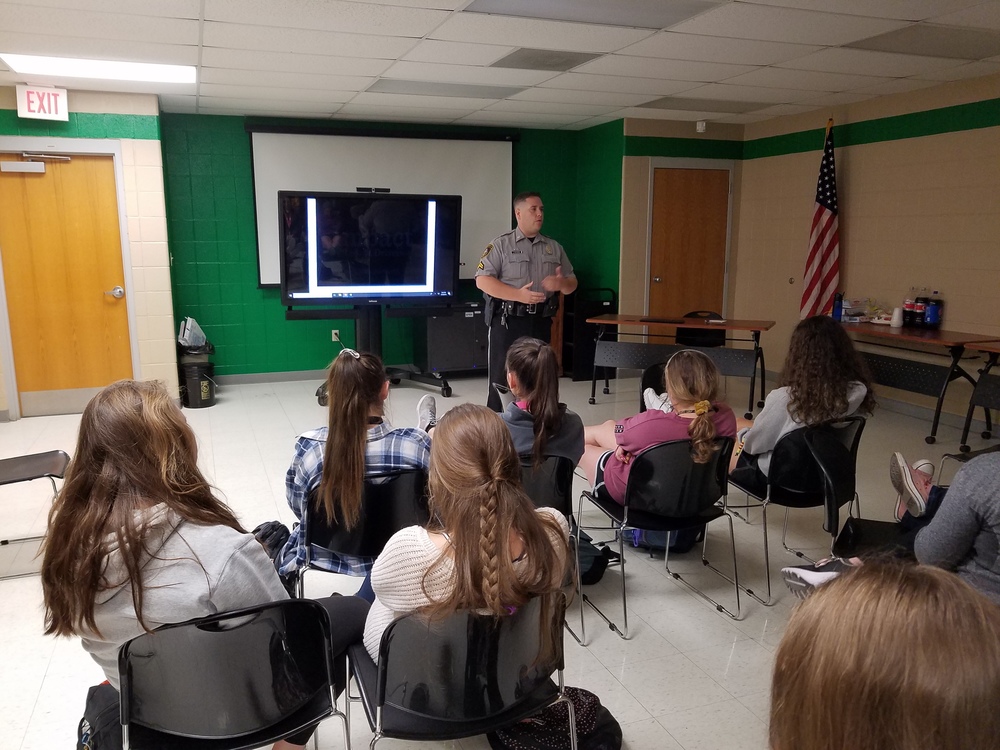 SGHS Students Attend Informational Events on Safety & Smart Decisions
Bailey Otto
Tuesday, May 14, 2019
FCCLA students sponsored two events in an effort to help students stay informed of how to make smart decisions regarding traffic safety and social events, especially at the end of the school year.
Keller Colley of Think First Missouri spoke to high school students during an assembly, where he shared his experiences with drinking and driving in college. These decisions landed him in a coma for 15 days, and when he woke, he had to learn how to walk, speak, eat--everything-- all over again.
Officer Jacob Hutchings with the Ste. Genevieve County Sheriff's Office also spoke to juniors regarding traffic safety when attending social events. FCCLA would like to thank these speakers for their time and expertise when speaking to students about these issues!
#arrivealive