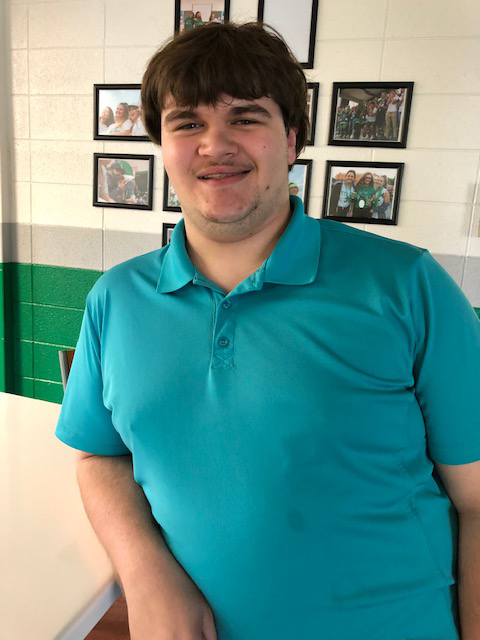 Senior Xavier Moore Named May Rotary Student of the Month
Bailey Otto
Tuesday, May 14, 2019
Congratulations to senior Xavier Moore, the Rotary Student of the Month for May for Ste. Genevieve High School! Xavier is the son of John Moore and Amy Pfaff.
Xavier's scholastic honors include being ranked in the top 15% of his graduating senior class, earning A Honor Roll each semester, participating in the A+ program and earning the Responsibility Award.
Xavier has received academic accolades but has also been very involved in the SGHS Math team, where he has received awards in Sets and Logic, Medley Team, Word Problems, and Exponential & Logarithmic math in multiple competitions. Xavier has been involved in the SGHS choir, as well as the First Presbyterian Church choir. In his free time, Xavier enjoys listening to music, doing puzzles and playing video games. His plans are to attend Mineral Area College to use his A+ and then transfer to Missouri S&T to pursue a degree in engineering.