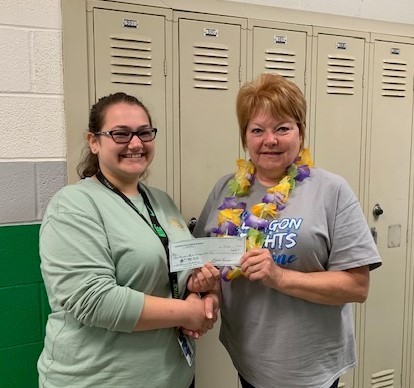 Senior Mary Skaggs Receives Ste. Genevieve County Fair Board Scholarship
Bailey Otto
Monday, May 20, 2019
Congratulations to senior Mary Skaggs, who was chosen to receive a $250 scholarship from the Ste. Genevieve County Fair Board. Mary is the daughter of Mike and Stacy Skaggs.
Mary's academic accolades include: earning A and B Honor Roll throughout high school, a recognition for perfect attendance one year, receiving the Animal Science class award and the Turf and Landscape class award.
Mary has been involved in FFA (Future Farmers of America) and its national association all four years of high school, SADD (Students Against Destructive Decisions) for three years, FTA (Future Teachers of America) for one year, FCA (Future Christian Athletes) for two years and GTA (Girls Taking Action) for two years. She has served as historian, chapter president and area parliamentarian for FFA. She has also earned the Greenhand Degree, the Chapter Degree and the State Degree for FFA. Mary has also served as president of SADD.