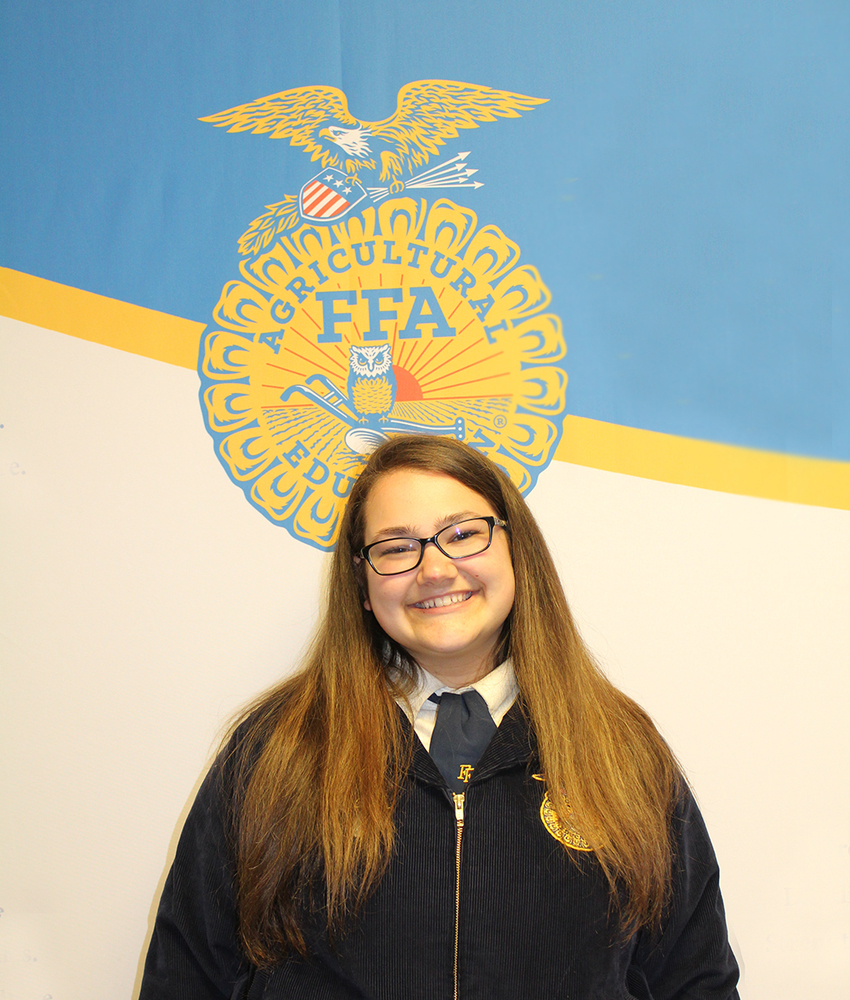 FFA Graduate Awarded Highest State FFA Honor
Bailey Otto
Friday, June 14, 2019
Graduate Mary Skaggs, Class of 2019, of the Ste. Genevieve Future Farmers of America (FFA) Chapter, received the State FFA Degree, the highest degree members can earn at the state level.
Mary is one of 760 degree recipients who received the honor during the State FFA Degree Ceremony at the 91st Missouri FFA Convention. The annual convention was held on April 25-26 at the Hearnes Center in Columbia, Missouri.
The honor is bestowed based on a member's supervised agricultural experience program in agribusiness or production agriculture and leadership ability as demonstrated through involvement in FFA, school and community activities. The State FFA Degree award charms are sponsored by MFA Inc., Columbia.
Mary has been involved in FFA and its national association all four years of high school, SADD (Students Against Destructive Decisions), FTA (Future Teachers of America), FCA (Future Christian Athletes) and GTA (Girls Taking Action). She has served as historian, chapter president and area parliamentarian for FFA. She has also earned the Greenhand Degree, the Chapter Degree and the State Degree for FFA.
"The State FFA Degree is the highest recognition a state can award, representing 3 percent of the total Missouri FFA membership per year," said State FFA Advisor Leon Busdieker.
The Missouri FFA has 25,375 members representing 347 chapters.