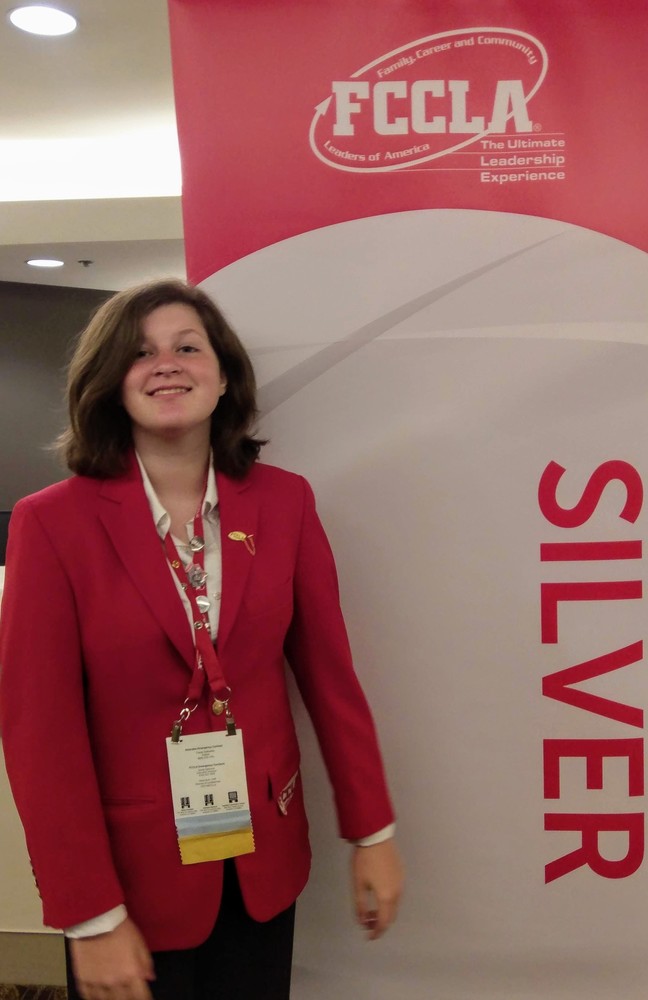 SGHS Student Drew Newman Medals at National FCCLA Conference
Bailey Otto
Friday, July 19, 2019
Family, Career and Community Leaders of America (FCCLA)'s National Leadership Conference (NLC) was held June 30 - July 4 in Anaheim, California. Drew Newman of the Ste. Genevieve High School FCCLA chapter qualified to attend the conference and medaled in her event!
Over 4,700 FCCLA members competed in STAR (Students Taking Action with Recognition) Events at NLC. STAR Events are competitive events in which members are recognized for their proficiency and achievement in chapter and individual projects, leadership skills, and career preparation. Both youth and adults work together in managing the events and serving as evaluators of the participants. Students develop real world skills participating in STAR Events.
In order to advance to the national level in a STAR Event, members first compete at the district and state level. Drew Newman competed in Digital Stories at the conference and received a silver medal in the event, placing sixth in the nation!
Events aim to support student development of knowledge and skills by enhancing the classroom experience and career pathway initiatives by equipping students with employable skills and industry insights needed to thrive in the 21st century.