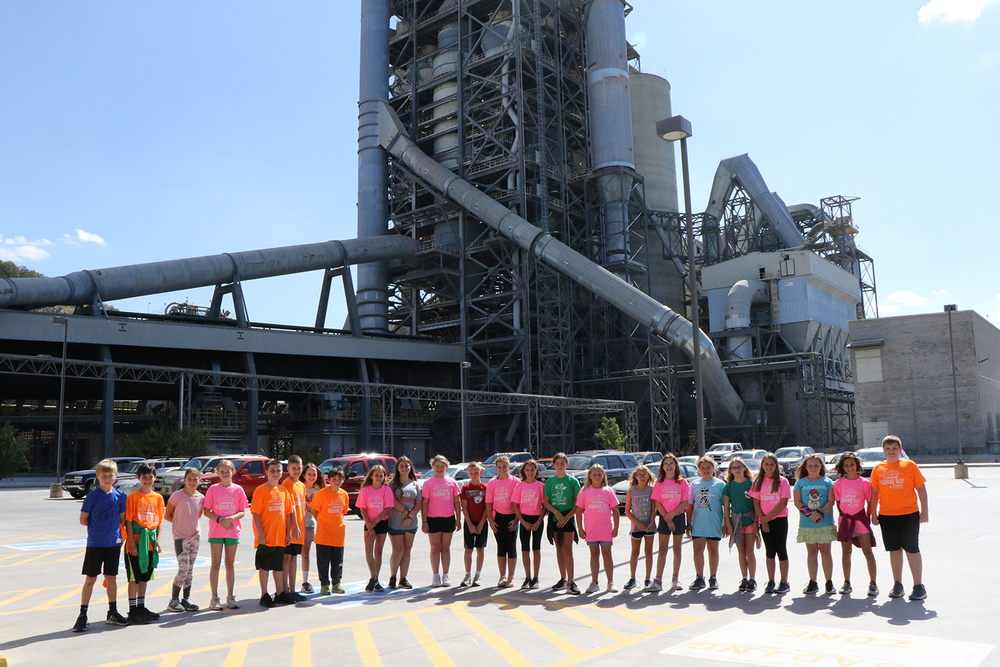 Bloomsdale Elementary Launches its First Community-Based Career Day
Bailey Otto
Tuesday, October 08, 2019
Fifth grade students at Bloomsdale Elementary had the opportunity to visit five different businesses on Tuesday, Oct. 1, as part of their first community-based Career Day, sponsored by the Parent Teacher Organization. The Ste. Genevieve Elementary Career Day will be on Oct. 16.
Over the past few years, Career Day has brought businesses and community members to the schools to talk with students. But this year, Counselors Amy Rowland and Jesika Greminger decided they wanted to try something different; they wanted to offer students a list of local businesses to choose from, where they could visit the sites and see how those businesses worked in their settings.
"The goal is to create a connection between the school and community," Mrs. Rowland says. "We asked ourselves how we could increase engagement, make this day more hands-on for our students when they're learning about these different careers, and while the logistics seemed ambitious, we truly felt like this was the direction we needed to go."
Mrs. Rowland and the fifth grade faculty and students would like to thank the following 18 local businesses and professionals who hosted Career Day: Bloomsdale Yoga, Dew Drop/Kozy Kitchen, Bloomsdale Excavating, LafargeHolcim, Baetje Farms, Wee World, Mid America Rehab, Drury Chiropractic, Midwest Marketing, Belle Vous, Bloomsdale Bank, Anheuser Animal Clinic, Ste. Genevieve County Sheriff's Office Deputy Jeff McCarty, Missouri Conservation Department Agent Rob Sulkowski, Bloomsdale Medical Center, Mill Hill Car Care, and the Bloomsdale Fire Department.
The fifth grade students at Bloomsdale had a great day exploring our community! Each student was able to visit the business they listed as their top priority, along with a few of their runner-up choices. From using a fire truck's fire hose, to making their own pizzas at the Kozy Kitchen, students were able to experience what it would be like as a professional in each of these careers. Some students watched a hair curling lesson at Belle Vous, while others listened to a dog's heartbeat at the animal clinic. Other students helped change a vehicle's oil or visited a control room to observe the process of manufacturing cement.
They would also like to thank the teachers and bus drivers who kept the students safe throughout the day! The Parent Teacher Organization sponsored the buses to transport students from each location, and they also funded the nacho bar lunch the students received at the Dew Drop.