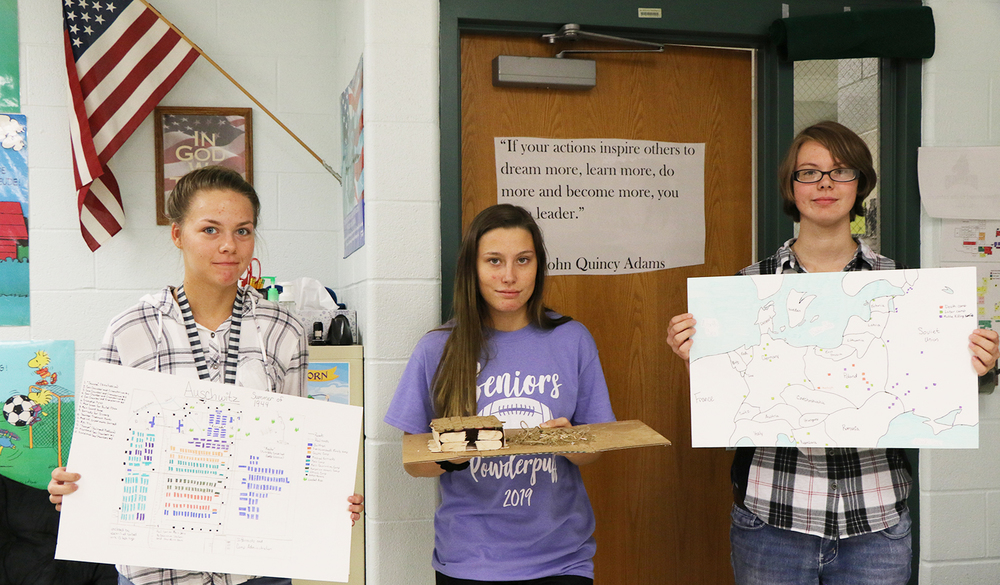 German IV Students Teach Peers About Holocaust
Bailey Otto
Monday, October 28, 2019
German teacher Jennifer Huling's German IV students took the initiative to create a project centered around learning about the Holocaust and in turn teaching their peers, the German III students, about the atrocities, as well. The idea behind the project was to learn as much as they could through online research and four novels before spending a month taking what they had learned and creating a multi-part presentation and learning experience.
"We felt that we didn't have a firm grasp on the details and the scope of the persecution during the Holocaust," senior Alexis Hayes said. "This gave us the opportunity to not only learn more about this period of our history but to share what we've learned."
One of the novels the students delved into was "Night," by Elie Wiesel, a Holocaust survivor who based this work on his experiences as a Jewish prisoner in the Auschwitz and Buchenwald concentration camps as a young man.
The students who played a role in this project include: senior Alexis Hayes, senior Samantha Martin, senior Nate Jokerst and junior Alyssa Fahnestock.