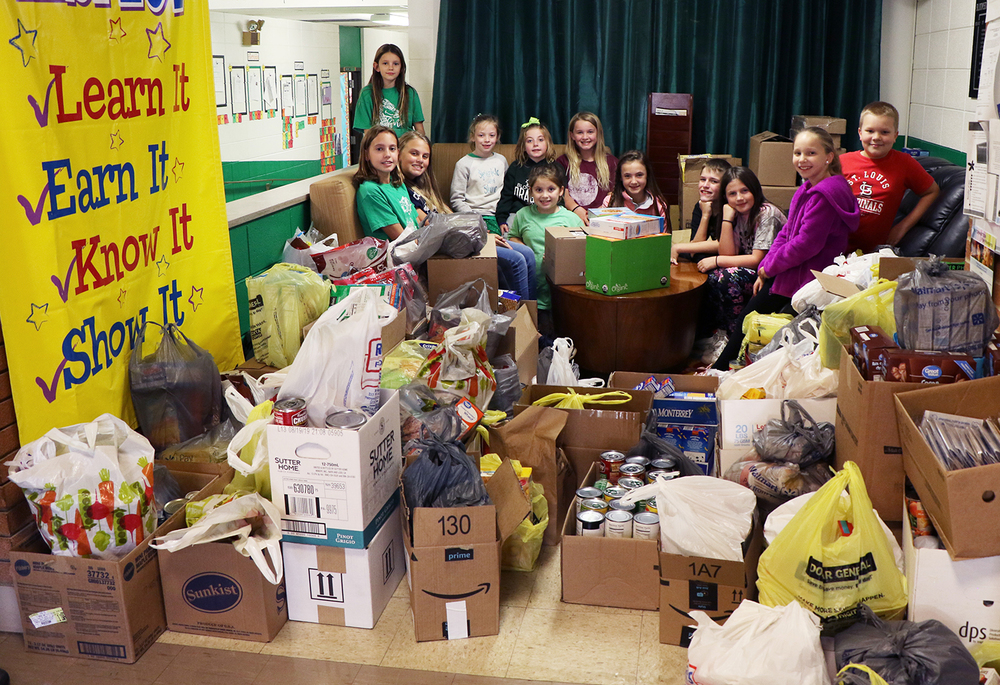 Bloomsdale Elementary Lead Groups Organize Food Drive
Bailey Otto
Wednesday, November 06, 2019
Bloomsdale Elementary held a canned food drive, which was organized by two lead groups, the Student Lighthouse group and the Community Outreach group. This was the first year that these two groups have coordinated this event.
The school collected 1,567 items altogether! The winning class who brought in the most donations was Ms. Nichole Schenck's preschool class with 458 items! 2nd place was Mrs. Ashley Grein's first grade class, and 3rd place was Mrs. Dana Bowen's third grade class. The school collected 1,567 altogether!
"This is what our lead group is about, helping the community," fifth grader Alex Sartori said. "We thought we should try to help people who need food this time of year."
From planning to organizing the donations, the students planned it all out. They wrote and typed up letters for classrooms to send home, created posters and then sorted the donations as they came in. They requested nonperishable items, including cans of food, cereal, noodles, and peanut butter. They also asked for some hygienic products like toothpaste.
"It took a lot of time and effort and teamwork," fifth grader Lilly Crossland said. "We all had a lot of fun doing this project together."