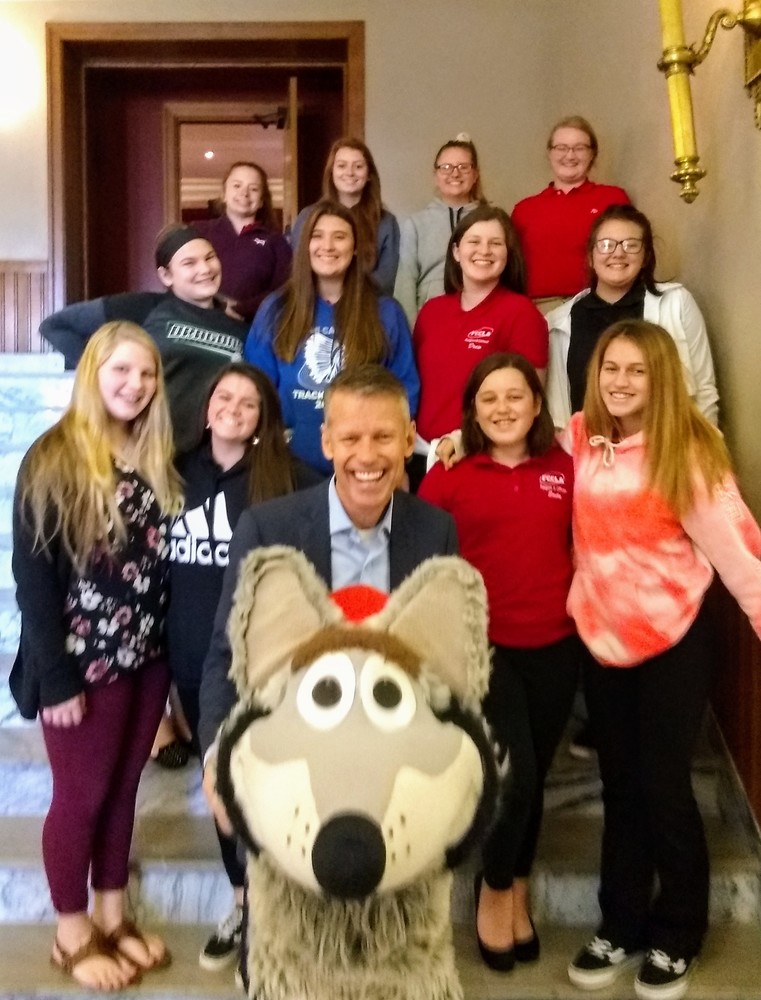 SGHS FCCLA Leads Region 6 Conference at SEMO
Bailey Otto
Wednesday, November 06, 2019
The Family, Career, and Community Leaders of America (FCCLA) chapter at Ste. Genevieve High School attended the Region 6 Conference at Southeast Missouri State University on Thursday, Oct. 17, 2019.
Regional FCCLA Historian and SGHS sophomore Drew Newman, along with the other Region 6 Officers, led the conference. SGHS FCCLA Chapter President Lexi Bova represented the school in the regional roll call and Lilly Adams, SGHS FCCLA member, presented the National Anthem at the conference. SGHS Alumni and former State FCCLA First Vice-President Alex Newman welcomed conference attendees to the campus of Southeast Missouri State University. She is currently a junior at Southeast.
At the Region 6 Conference, parents and students heard an inspiring message from Dan Meers, the KC Wolf, mascot for the Kansas City Chiefs. In 2013, Meers was seriously injured during an event and shared his inspiring story of hope, faith, and determination to reach his goals. Additionally, students met with other FCCLA members from area schools and assisted with fundraising efforts for Parkland Foster Adopt, a nonprofit that assists foster children by providing them with essential clothing and personal care items.