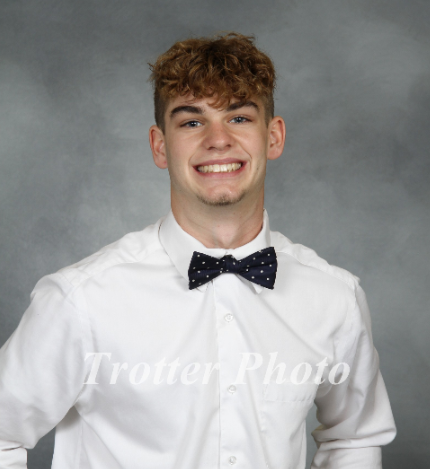 Senior Austin Kuehn Named December Elks Student of the Month
Bailey Otto
Monday, December 16, 2019
Congratulations to senior Austin Kuehn, the Elks Student of the Month for December from Ste. Genevieve High School! Austin is the son of Dale and Dena Kuehn.
Austin's Scholastic Honors include: being ranked #4 of his graduating senior class, earning A Honor Roll each semester and earning Top 10% every year in high school. He has also won numerous class awards. Austin has been involved in a number of clubs and organizations including Student Council, Math Team, Fellowship of Christian Athletes, and Skills.
Austin has been a member of the SGHS football, basketball and golf teams. During his time on the football team, he developed into a team leader and has been selected to the Academic All-State team. He has also been selected as a member of the All-Conference football team.
In his free time, Austin enjoys playing sports, hanging out with friends, and spending time with family. He plans to attend Missouri State University to pursue a degree in Business Marketing.