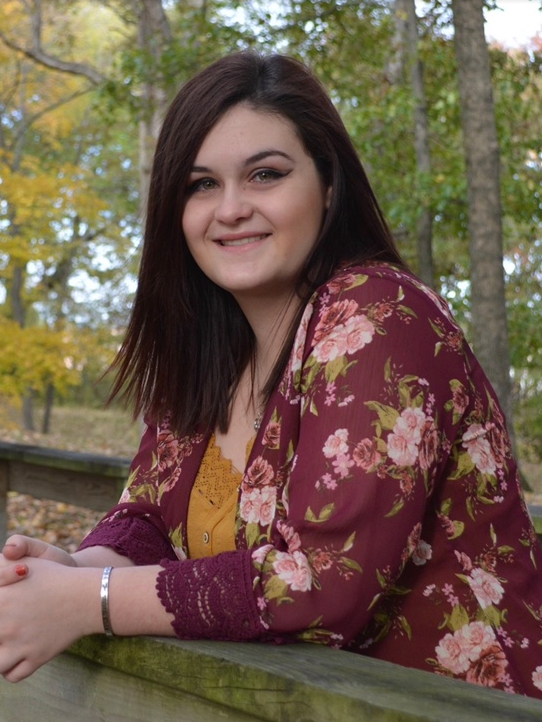 Senior Whitley Gegg Named December Rotary Student of the Month
Bailey Otto
Monday, December 16, 2019
Congratulations to senior Whitley Gegg, the Rotary Student of the Month for December from Ste. Genevieve High School! Whitley is the daughter of Wesley and Stephanie Gegg.
Whitley's Scholastic Honors include: being ranked in the top 15% of her graduating senior class and earning A Honor Roll each semester. Whitley is a member of Students Against Destructive Decisions, Spanish Club, and Future Teachers of America.
Whitley is involved in Dragon Lair Productions, a group that designs and manages the video boards at numerous school events and also creates videos to promote the many activities at Ste. Genevieve R-II School District. Whitley is also active in the FRIENDS program that focuses on efforts of inclusion for all students.
In her free time, Whitley enjoys doing artwork. This includes painting canvas shoes, graphic artwork in Photoshop and ProCreate, photo collage artwork, scrapbooking, and zentangle artwork on wood. She also enjoys watching netflix and listening to music. She plans to attend Southeast Missouri State University and dual majoring in Education and Graphic Design.