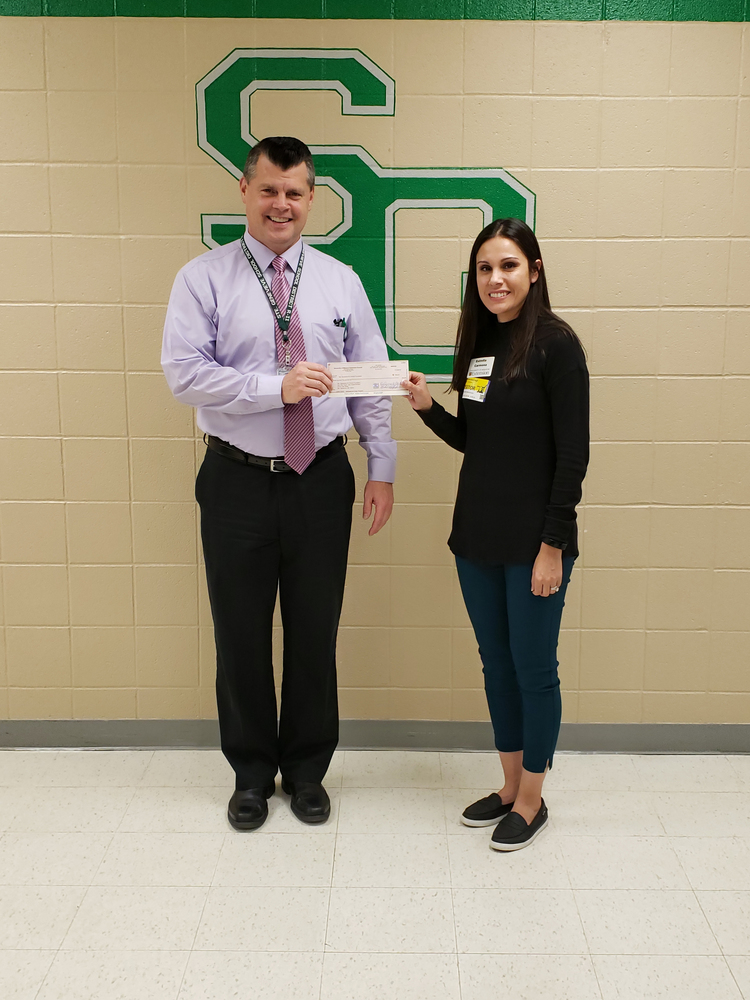 Local Organizations Donate to Backpacks for Friday Program
Bailey Otto
Friday, December 27, 2019
The Ste. Genevieve R-II School District would like to thank all local donors of the Backpacks for Friday program, an initiative that provides basic food staples to 50 needy families.
Ste. Genevieve R-II partners with the Southeast Missouri Food Bank to organize the program, which is funded through donations from community organizations, local businesses and residents. These donations are a vital contribution, as these partnerships assist us in the fight against hunger here in our community.
Funds are raised a year in advance. For the 2020-2021 school year, one backpack is equal to $350. This provides one student with 36 weeks of healthy, nutritious food to take home.
In the spirit of giving, the University of Missouri Extension Council in Ste. Genevieve County recently made a $350 donation to the program. So far this school year, the following businesses and organizations have made a donation, and we would like to thank them: American Legion Post 150, Bloomsdale Bank, Brockmiller Construction, Citizens Electric, Delta Kappa Gamma Society, Don Heil Oil Company, Fallert Bus, LafargeHolcim, LJ Hart, L'Hoist North America, Lions Club, Mississippi Lime Company, Missouri State Teachers Association, Oberle Meats, R&K Excavation, River Hills Thunderin Longbeards, Rotary Club of Ste. Genevieve, Ste. Genevieve National Education Association, Ste. Genevieve County Memorial Hospital, Ste. Genevieve Vision Care, the University of Missouri Extension Council and the GFWC Woman's Club of Ste. Genevieve. The district would also like to thank all those community members who made individual donations, as well. We all know that when our students' basic needs are met, they can focus on learning and growing into strong, productive, healthier citizens.