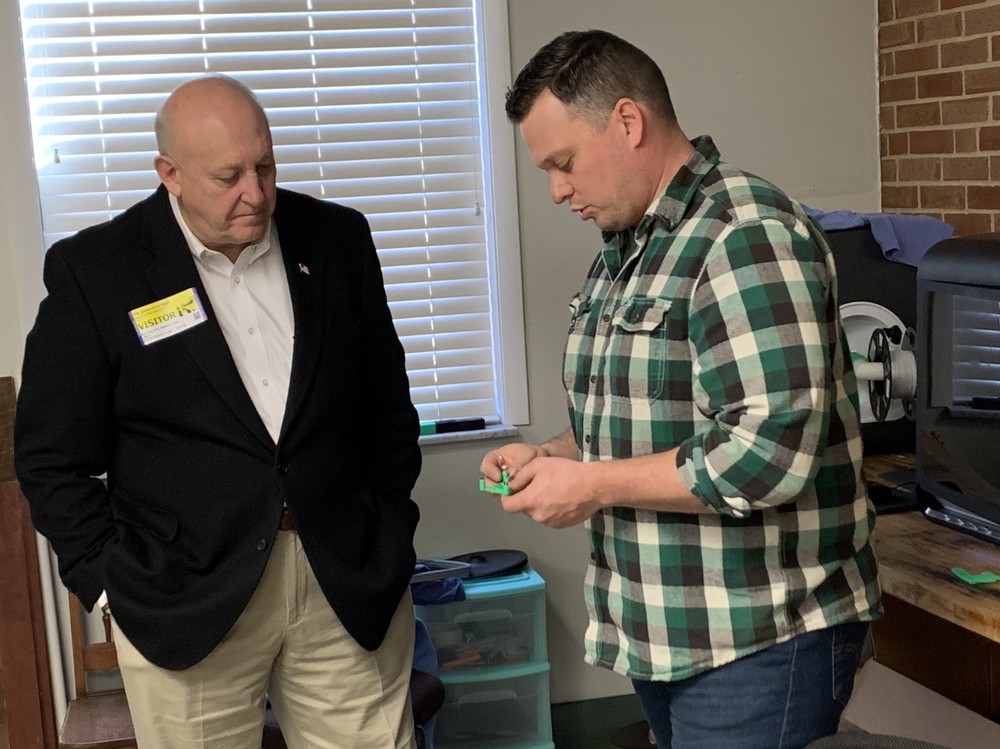 Rep. Dale Wright Tours SG R-II Schools
Bailey Otto
Tuesday, March 10, 2020
The Ste. Genevieve R-II School District was happy to welcome Rep. Dale Wright, R-116, who recently spent a day touring Ste. Genevieve Middle School and Ste. Genevieve High School.
Several Board of Education members and two high school students, Jadyn LeClere and Addie Taylor, led the tour, which included observing classes in action and learning about our hands-on instruction and special programming. Rep. Wright took the time to engage with faculty, staff and students to learn about the opportunities offered to our students.
Some of the programs and areas visited included: Dragon Lair Productions (DLP Crew), the Automotive Technology, the special education classroom, Supervised Business Experience (SBE), Drafting & Design, Supervised Agricultural Experience (SAE) and agricultural programming, among others.