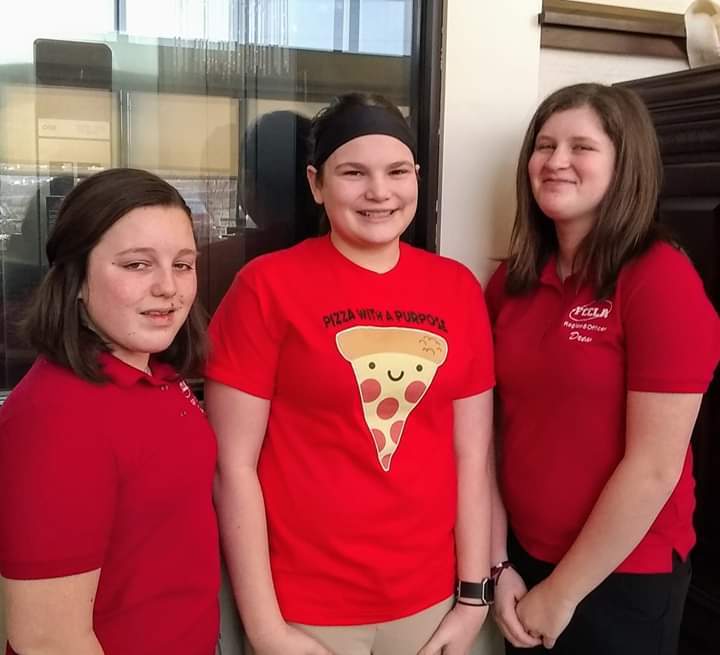 Ste. Genevieve High School FCCLA Competes in Cape Girardeau Regional Competition
Bailey Otto
Tuesday, March 10, 2020
Members of the Ste. Genevieve High School chapter of Family, Career, and Community Leaders of America (FCCLA) competed in the regional competition in Cape Girardeau on Jan. 28. Senior Emily Abt earned the top gold rating in her division and advanced to the state competition for her Event Management project. Sophomore Lana Kemper received a silver rating for her Chapter Service Project display entry. Sophomore Drew Newman, Region 6 Historian, assisted as a room consultant at the event. The state competition will be March 15 to March 17 at Tan-Tar-A in Osage Beach.
Four students also competed in digital STAR Events, which were submitted online. Senior Jadyn LeClere and senior Lexi Bova submitted an entry in Instructional Video Design, and sophomore Drew Newman and sophomore Maria Kemper created a Digital Stories for Change entry. Results from the online entries will be announced March 15.
Photo Caption: Senior Emily Abt, sophomore Lana Kemper and sophomore Drew Newman.