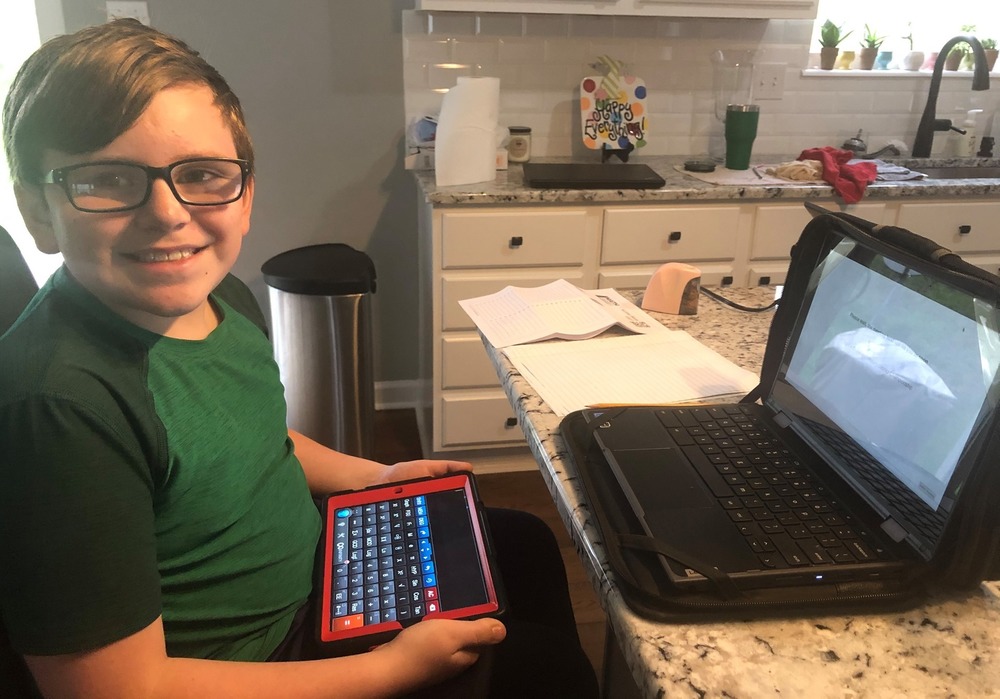 Ste. Genevieve R-II Students Participate in Online Math Competition
Bailey Otto
Monday, April 20, 2020
On Saturday, April 4, several Ste. Genevieve R-II students competed in the MoCTM Regional Mathematics competition. However, this year, the competition was moved online, so that students could participate from home while practicing social distancing. Despite the added stress of moving the competition to an online format, our students performed well and made their teachers proud!
Four Ste. Genevieve Elementary students and one Bloomsdale Elementary student participated, and seven Ste. Genevieve Middle School students participated.
From Bloomsdale Elementary, Aniston Cremer placed 1st on the Sprint test, 5th place on the Target test, and 2nd overall for fourth grade.
From Ste. Genevieve Elementary fourth grade, Dane Evelsizer placed 2nd on the Target test and Josh Huff placed 3rd on Target test. From Ste. Genevieve Elementary fifth grade, Simon Fritsch placed 4th on Sprint test, 1st on Target test and 3rd overall for fifth grade. Nick Cantrell participated on the fourth and fifth grade team, which placed fifth on the team test.
In the Elementary Division, Ste. Genevieve Elementary took first place, and Bloomsdale Elementary took third! The five elementary school students qualified for the state competition in May!
Ste. Genevieve Middle School took fourth place overall, and two students, Eleanor McKlin
Gavin Gegg, qualified for state!
Our seven 6th grade students earned the following places in the events:
Gavin Gegg: 3rd in Sprint, 2nd in Target, 21st in Number Sense

Tylin Hager: 14th in Sprint, 22nd in Number Sense

Ethan Huff: 22nd in Sprint, 5th in Target, 23rd in Number Sense

Millie Huffman: 20th in Sprint, 14th in Number Sense

Vivan Kiefer: 12th in Spring, 10th in Target, 7th in Number Sense

Eleanor McKlin: 4th in Sprint, 4th in Target, 4th in Number Sense

Madden Wolk: 23rd in Sprint, 13th in Number Sense
In the team test, Gavin Gegg, Millie Huffman and Madden Wolk earned 1st place; and Eleanor McKlin, Tylin Hager, Vivian Kiefer and Ethan Huff earned 4th place!