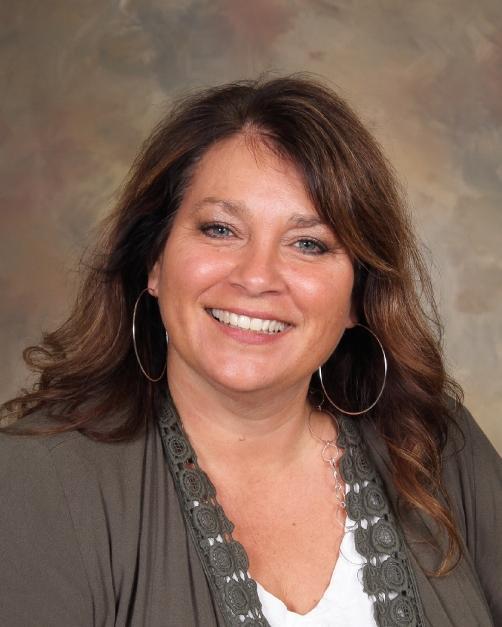 Family & Consumer Sciences Teacher Dr. Tracey Eatherton Honored with MoEFACS Lifetime Achievement Award
Bailey Otto
Monday, April 20, 2020
Congratulations to Dr. Tracey Eatherton, Family and Consumer Sciences Educator at Ste. Genevieve High School, for being recognized with the 2020 Lifetime Achievement award from Missouri Educators of Family and Consumer Sciences and Human Services (MoEFACS).
The Lifetime Achievement award recognizes the contributions and achievements of an ACTE (Association for Career & Technical Education member who has demonstrated innovation in the classroom, commitment to students and dedication to the improvement of CTE (Career & Technical Education) in their institutions and communities.
Dr. Eatherton is being recognized as a one who has demonstrated innovation in the classroom through use of technology and the improvement of dual credit for students in her school. Dr. Eatherton is credited with "leading the charge with area FACS instructors for several years to perfect the high school dual credit program designed to prepare students for the completion of the Nationally Recognized Child Development Associate Credential, " states Jennifer Sikes, Early Childhood Department chair at Mineral Area College.
Ten years before her district embraced the 1:1 computer/student ratio concept, Dr. Eatherton was weaving technological resources into her CTE classroom. Starting in 2002, she began writing grants to bring technology to her students, and since then has accumulated over $215,000 in funding to help students learn better through technology. Once these learning resources were available, this changed the face of her classroom. Rather than looking in a book, students were able to utilize inquiry-based lessons, and research current information and apply critical thinking and digital citizenship skills.
It is not often that a member of ACTE displays the type of involvement and leadership that Dr. Eatherton has given to this organization. At the state level, Tracey has served on and chaired numerous committees for the Missouri Educators of Family and Consumer Sciences (MoEFACS) since first joining the board in 1995. She has served as both the treasurer and president for the organization, with her second term as president beginning in 2020. She has been active at the state level for the Missouri Association for Career and Technical Education (MoACTE), serving on both the Awards and Public Information committees, and has presented at both the MoACTE and MoEFACS Summer Conference numerous times Nationally, Tracey has served the teacher branch of the Family and Consumer Sciences Division through the National Association of Teachers of Family Consumer Sciences (NATFCS), and was selected as a candidate for the Vice President of the Family and Consumer Sciences division.