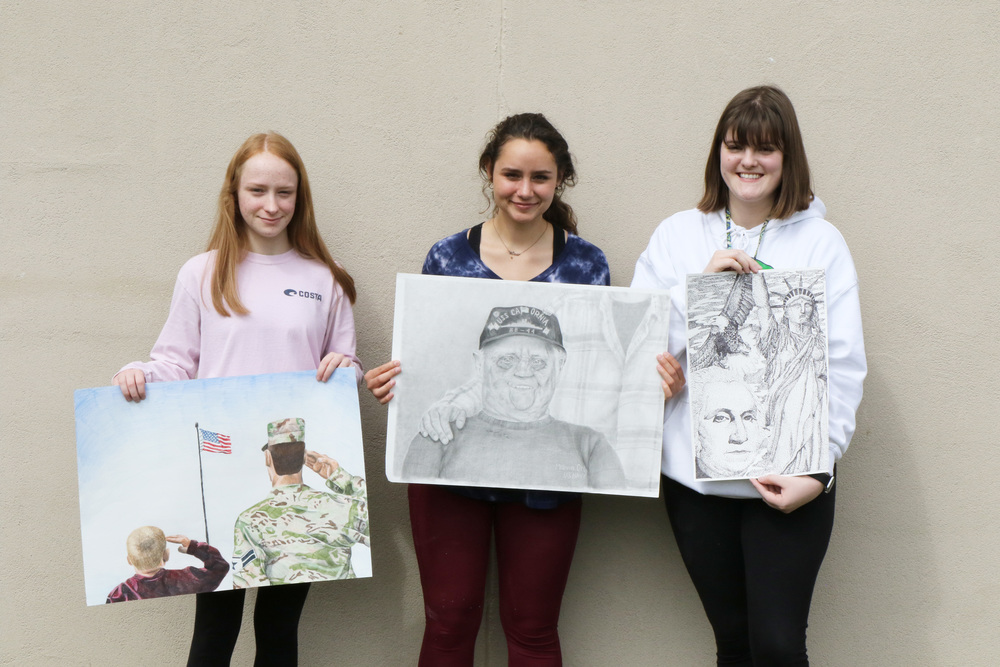 SGHS Students Recognized with Young American Creative Patriotic Art Awards
Bailey Otto
Tuesday, April 21, 2020
The VFW Post 2210 Auxiliary recently announced the winners of The Young American Creative Patriotic Art Awards.
First place went to Brittni Bader, daughter of Edward and Michelle Bader. Second place went to Josie Geisner, daughter of Jeff and Jolene Geisner. Third place went to Regan Meyer, daughter of Crystal Abernathy and Joel Meyer.
All three girls are students at Ste. Genevieve High School under the instruction of art teacher Jamie Bauman. Each of the students received a cash prize and the first-place entry advanced to state-level competition. The winners were pictured with Lois Flieg, VFW Auxiliary Youth Activities chairperson.