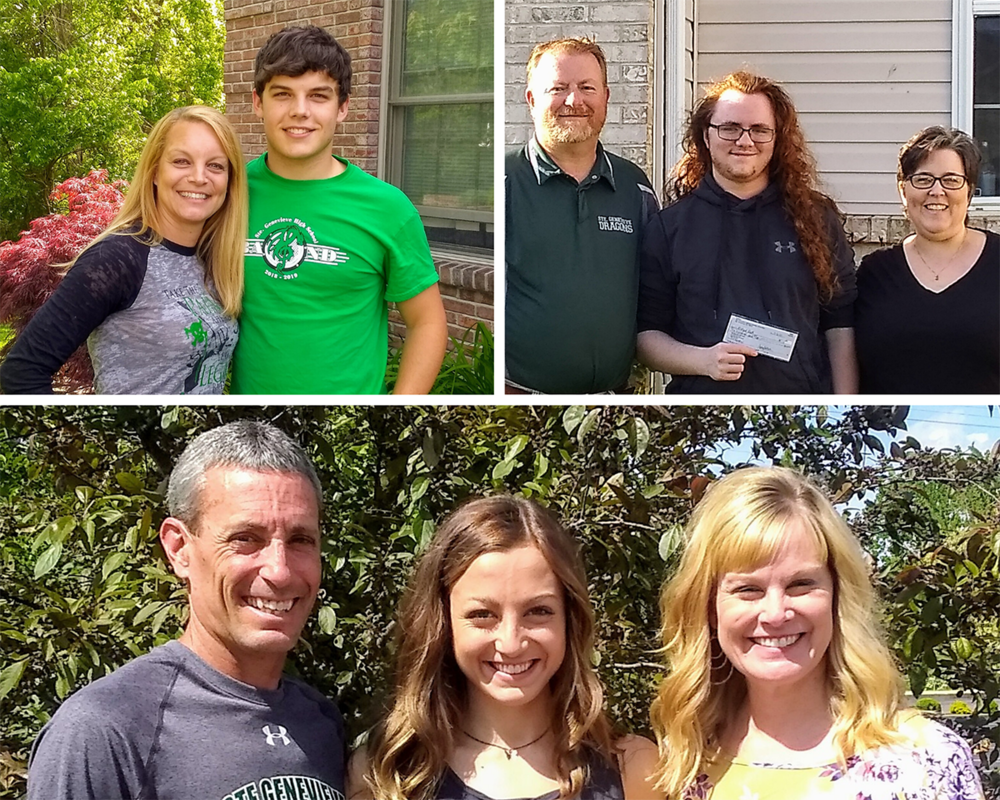 SGHS Seniors Awarded with SGNEA Scholarships
Bailey Otto
Friday, May 15, 2020
The local Ste. Genevieve Chapter of the National Education Association annually awards scholarships to graduating seniors. The group is proud to announce the winners of the 2020 SGNEA Scholarships are Michael Ruch, Jaida Greminger and Bryce Trollinger.
Michael Ruch is the son of Michael and Susan Ruch, and he plans to attend Jefferson College and major in Computer Programming.
Jaida Greminger is the daughter of Mark and Jesika Greminger, and plans to attend the University Missouri Columbia and major in Textile and Apparel Management/Business.
Bryce Trollinger is the son of Wes and Hannah Trollinger and Stacy Trollinger and plans to attend Missouri State University, majoring in Jazz and Classical Performance.
Congratulations to these students on being awarded these scholarships!