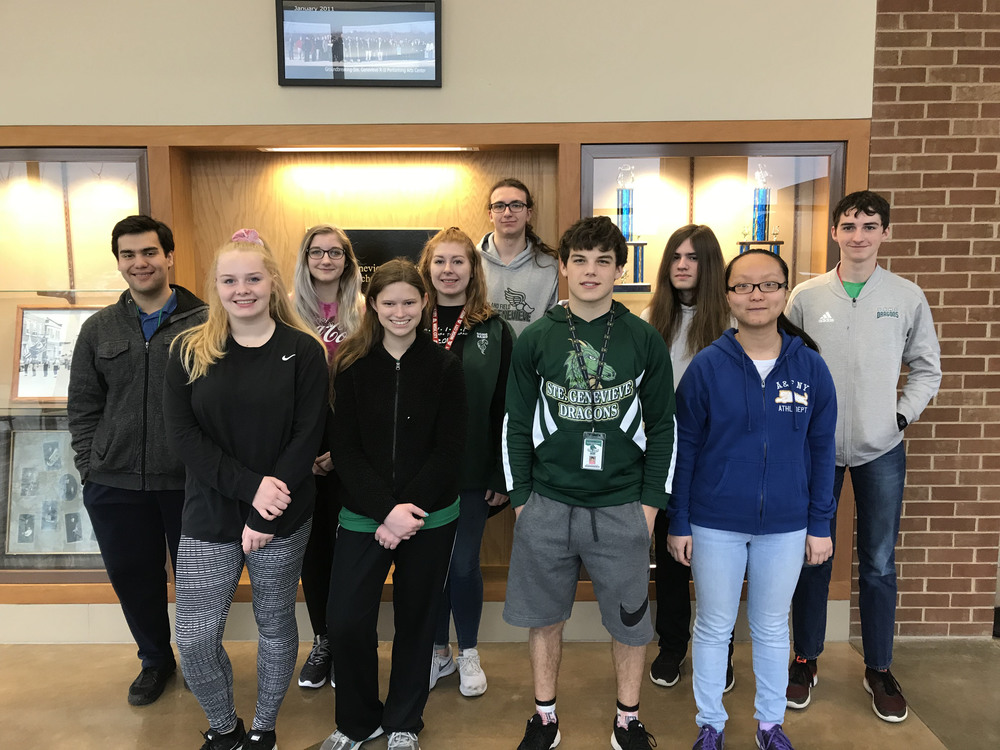 SGHS Band Students Qualify for State Solo and Ensemble
Bailey Otto
Monday, March 25, 2019
Several Ste. Genevieve High School band students earned the highest rating of "Exemplary" for their solo and small ensembles at the MSHSAA District Solo and Ensemble Festival at Festus High School on March 9, 2019.
During the event, students perform a solo or small ensemble before a judge and are given a rating of Exemplary, Superior, Satisfactory, Progressing or Ineffective. Students who earn an "Exemplary" rating qualify to perform at the MSHSAA State Solo and Ensemble Festival at The University of Missouri in Columbia.
Soloists Russell Kirkhuff (9), Nathan St. Clair (9), Lindsey Martin (12), Bryce Trollinger (11), and Annie Yang (10) qualified, as did the Percussion Ensemble of Maggie Myracle (9), Hayley Dutton (9), Quentin Ponder (10), Joseph Raymond IV (10), and Abby Fisher (11). Congratulations to these students on their achievements, and we wish them the best of luck at the state competition!