The Ste. Genevieve County R-II School District is incredibly thankful to receive the $5,000 America's Farmers Grow Communities donation from Bayer Fund, on behalf of Ste. Genevieve County local farmer Adrian R. "Bob" Breig!
The America's Farmers Grow Communities program, a Bayer Fund program, partners with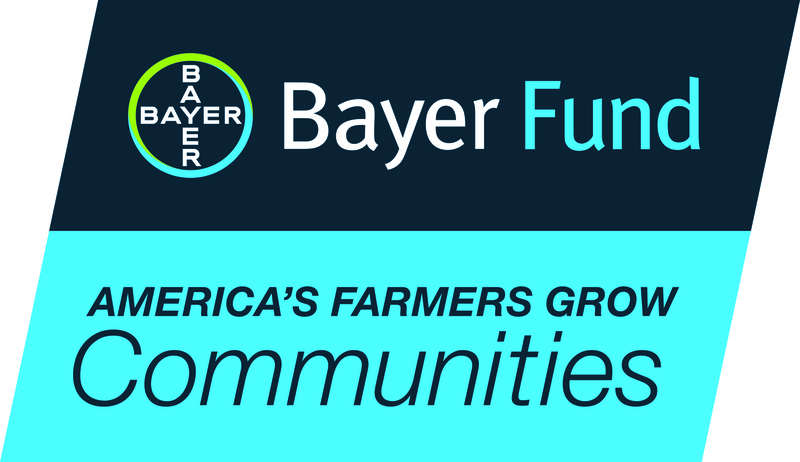 farmers to provide grants to local nonprofits and schools to contribute to the communities' health and vibrancy. Farmers enroll for the chance to direct a $5,000 donation to a local eligible nonprofit organization or school of their choice. Mr. Breig was selected as a 2022 winning farmer for the grant, and he has chosen SG R-II's STEM program as the recipient for this funding with the purpose of enhancing STEM learning for our students!
STEM is an interdisciplinary approach where students investigate and engineer solutions to problems. STEM opportunities are integrated into curriculum pre-k through 12, as well as into extracurricular offerings. These programs focus on how STEM concepts, coding, robotics, industrial technology, design, and engineering and fabrication courses can build upon one another and transition students from one level to the next.
"We are incredibly thankful to Mr. Breig for his support of our STEM programming," Superintendent Dr. Flieg said. "Investing in these educational experiences leads to a tangible impact in our community. Through STEM programming, students learn how to construct evidence-based solutions to real-world problems, and they later apply these skills in their chosen career pathways. Our STEM educators are excited to identify ways in which to bolster and expand our STEM programming with this generous grant."
In 2022, Bayer Fund revamped America's Farmers Grow Communities program, making it easier for farmers across the country to find and fund the organizations and institutions that keep their communities thriving. This included doubling the individual donations to $5,000, up from $2,500 in previous years to provide a greater impact to local rural communities.
For more than a decade, Grow Communities has partnered with farmers to direct funds to programs and organizations that contribute to their communities' health and vibrancy, such as food banks, schools and youth agriculture programs. Since the America's Farmers programs began in 2010, the initiatives have awarded nearly $65 million to such programs.
"Each year we hear from several nonprofit and school leaders, as well as farmers, about the ways Grow Communities has made a difference," said Al Mitchell, Bayer Fund president. "Bayer Fund is proud to work side-by-side with farmers to identify local nonprofit organizations and schools that are improving rural communities in the areas of health and wellness, food and nutrition, and STEM and ag education."
Farmers can enroll for the opportunity to direct a 2023 Grow Communities donation starting on Aug. 1, 2022. To learn more about the enrollment process and how America's Farmers programs are making an impact, visit www.Americasfarmers.com.
***
About Bayer Fund
Bayer Fund is a nonprofit organization dedicated to strengthening the communities where Bayer customers and employees live and work by providing funding for food and nutrition, education and community development projects.
***
About America's Farmers
This project was made possible by a local farmer and America's Farmers Grow Communities, a Bayer Fund program. America's Farmers, funded by Bayer Fund, is focused on strengthening rural America through two community outreach programs that partner with farmers to make an impact in communities where each year more than $2.75 million is donated to organizations across America.