The varsity softball game today at home against Murphysboro has been canceled. Murphysboro cannot fit it into their schedule so this game will not be made up as of now.

Due to the forecast for this afternoon and early evening, the varsity baseball game against Duchesne is canceled for today. We will make this game up at Duchesne on April 11th and we will be the second game of a doubleheader. Our game will start around 6:30.

JV Softball over Kingston 20-0. Great job, Green!

Boys Golf opened their season today and finished 2nd in a tri-match at home. Windsor - 181, Ste. Gen - 185, St. Pius - 233. Medalists were Aiden Boyer and Gavin Huck with a low score of 40. Aiden ended up winning the scorecard playoff for 1st overall. Way to go, Dragons!

Varsity baseball opens their season with an 11–3 victory over Perryville. Way to go Dragons!

Varsity softball defeated Kingston this afternoon by a score of 22–1. Great team victory, ladies!

JV and Varsity Softball on April 20th at West County has been canceled due to the conference tourney being extended to 4 days.

Varsity and JV baseball vs. Perryville on Thursday this week has been moved to tomorrow due to the forecasted weather for this week. Varsity will begin at 4:30 with JV to follow.

In the last game of the Brookland Arkansas Tournament, the Softball Dragons fall to Pangburn by a score of 9–1.
Congratulations to your 2022-2023 Competitive Speech and Debate team who not only hosted the District 7 competition this weekend, but also performed exceptionally! Rae Winch placed 6th in Poetry Reading. Jayden Rickman placed 6th in Prose Reading. Jeremiah Kunz placed 3rd in International Extemporaneous Speaking. Bennett Walls placed 2nd in Humorous Interpretation. Trey Bloom is the District Champion in Original Oratory and qualifies for state! And, your UNDEFEATED debate and district champs, qualifying for state are Trey Bloom in Lincoln Douglas debate and Shay Coleman and Jeremiah Kunz in Policy Debate. SGHS is the DISTRICT DEBATE SWEEPSTAKES CHAMPION!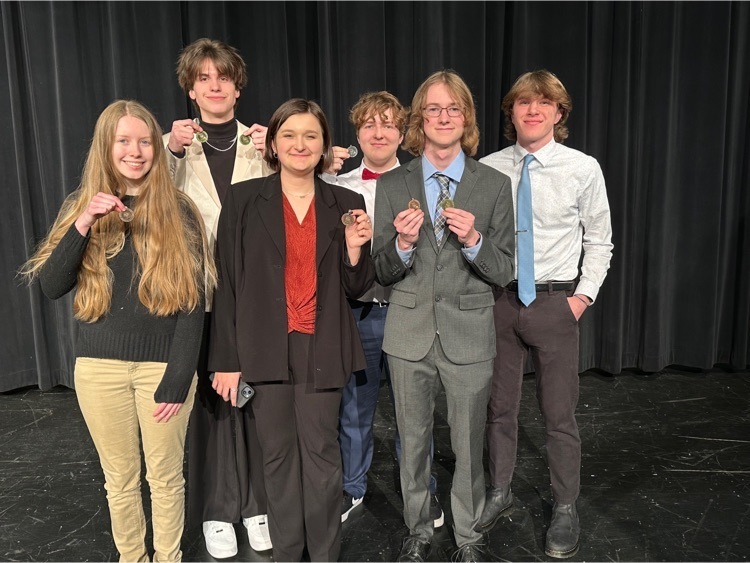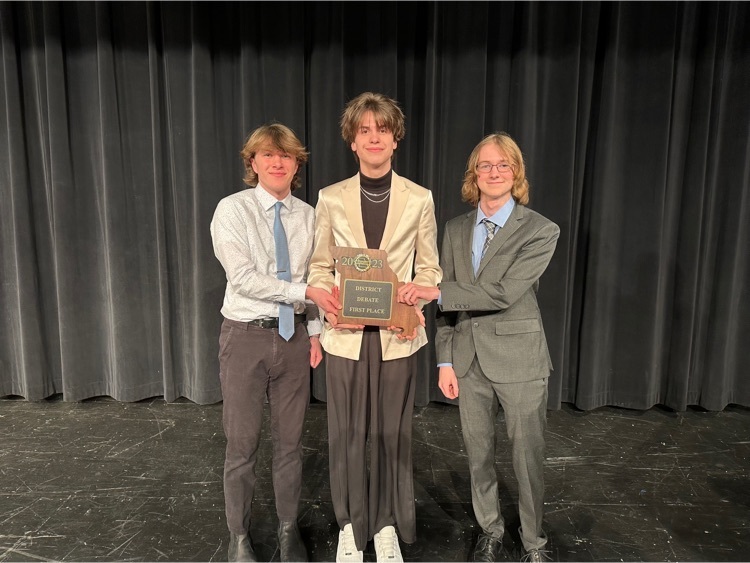 Varsity softball loses another close one. This time to Woodlawn, Arkansas by a score of 4-3. The Dragons have one more game this afternoon.
The SGHS Track Team traveled to Cape Notre Dame today for a meet on a cold and windy day. The following athletes were placers: Paul Taylor-3rd in Shot, Kayden Huck-1st in 100 Hurdles & 2nd in 300 Hurdles, Kale Clements-2nd in 800, and Alissa Grass-2nd in Javelin. Way to go!

Varsity Softball started their season today down in Arkansas with a loss in a close one to Riverside, Arkansas by a score of 5-4. They play again soon! Go Dragons!

Kindergarten Registration is coming up! SGE's Registration is March 25, and BLE's Registration is April 1. If you have a child who will be 5 years old by Aug. 1, 2023, please call to schedule an appointment! Click here for more info: bit.ly/2023KRegisFlyer

Varsity baseball has added a game at home on March 31st at 5:30 against Orchard Farm.

The doubleheader baseball game scheduled for this Saturday with Orchard Farm and Hillsboro has been rescheduled for Saturday, April 15th.

The JV baseball game on Wednesday, March 22nd against Saint Vincent has been canceled. That day will be varsity only at 4:30. On Saturday, April 1st we are adding a JV doubleheader at St. Vincent at 11:00 against Saint Vincent and Perryville. Back-to-back games.

The Boys and Girls Basketball, Emeralds, and Cheer banquet is tonight at 6:00 in the High School Cafeteria. Booster members get in free. Non-members are $25 per person. See you there!

Update on Softball schedule: We just added a JV softball doubleheader at Redbud, IL at 4:00 on March 31st.

The 2nd annual Betty's Color Splash 1 Mile Fun Run will be held on Saturday, May 6 at BLE, in memory of SGHS alumna & BLE teacher, Bethany Bequette. This run supports a scholarship in her memory at SGHS. To participate or become a sponsor, click here:
https://bit.ly/3IZ7a36