With a tremendous win over the Potosi Trojans, varsity softball set a school record for wins in a season with 17! Great job, Dragons!!!
Dragon softball keeps their season rolling with a 4-1 win over Potosi. They will play again Tuesday at 4:30 at the Potosi Sports Complex for the district title. Go get it ladies!!

Boys Golf took 2nd place at Districts today! Gavin Huck was runner up with an 86 and Grant Weiler shot 93 and tied for 7th. Gavin Huck, Grant Weiler, Kellen Hogenmiller, and Jayden Rhinehart are going to State! Way to go, boys!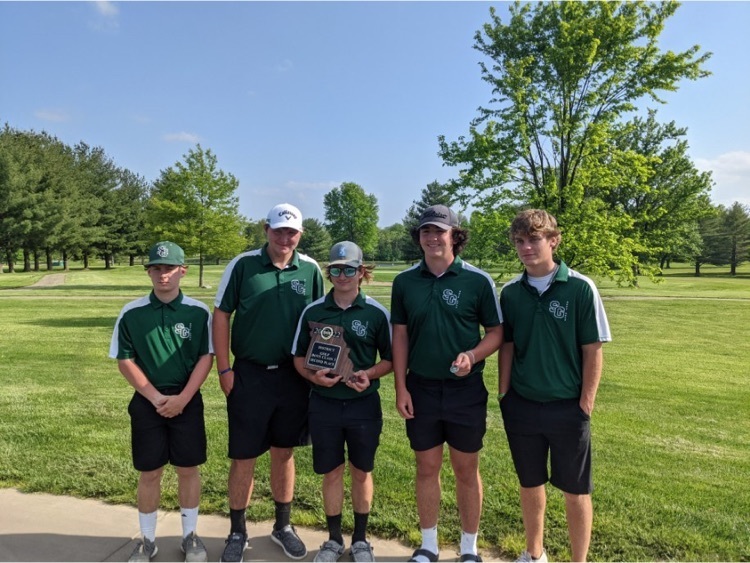 Ste. Gen Baseball received the #3 seed in the Class 4 District 2 Tournament and will play #2 seed Central on Monday, May 16th at Yanks' at 6:30 p.m.

Varsity Softball defeated Steelville in the first round of the district tournament by a score of 13-3. The win ties the school record for wins in a season with 16! Congrats coaches and players!

Varsity baseball falls to West County in the 3rd Place game of the conference tournament by a score of 7–3. The Dragons are now 12-9 on the season and have a games Monday and Tuesday before starting the district tournament.

The 3rd Place baseball game today scheduled at West County has been moved to Yanks' Field. Still a 4 o'clock start.

District Softball at Potosi is now moved to Leon's Field in Ste. Gen. Game times are 4:00, 5:30, and 7:00. SG plays Steelville at 5:30. Admission is $5 for anyone six years old and up.
Varsity baseball defeated North County 7–1 to advance to the semi finals. Will play Central yet this evening.
Dragon softball falls to Chester by a score of 10-4. Dragons will play in the district tournament Friday at 5:30 at Potosi. Go big green!!

Correction from post last night. Varsity softball is playing CHESTER tonight, not Carbondale.

We have added a home varsity softball contest tomorrow, May 4th, versus Carbondale, Illinois. Game time is 4:30.
On Senior night, Dragon softball defeats Oran by a score of 3-1. Great game. Thanks to the Dragon senior leaders! Congrats to Senior Chloe Walker for tying the school home run record.


Due to a lack of dry fields around the conference we are only playing first round games today. Therefore, Ste. Gen baseball is canceled for today. There are two games at Yanks' today, however. We are now playing at Central tomorrow at 4:00 vs. the winner of NC and Kingston.

SGHS Boys Golf took 5th at Conference today with a score of 352. Gavin Huck made All-Conference finishing in 2nd place with a score of 75. Great job, Dragons!

Updates: varsity baseball will play the winner of North County and Kingston in the conference tournament tomorrow at Yanks' around 6:30. Softball for today is still canceled. 8th grade conference track is now scheduled for Wednesday, May 11th, still at North County.

The Softball Dragons received the #4 seed in the Class 2 District Tournament and will play #5 Steelville this coming Friday at Potosi at 5:30.

The Baseball Dragons get the #3 seed in the MAAA Conference Tournament and will get a bye first round. They will play the winner of #6 NC and #11 Kingston on Tuesday at Yanks' at 4:30.
Also, a special congratulations to Kale Clements for breaking the school record in the 400 meter dash this evening at the MAAA Conference Track Meet. Kale's new record of 59.40 breaks the previous mark set by 2006 Graduate Erin Donze. Congratulations to Kale and her coaches!!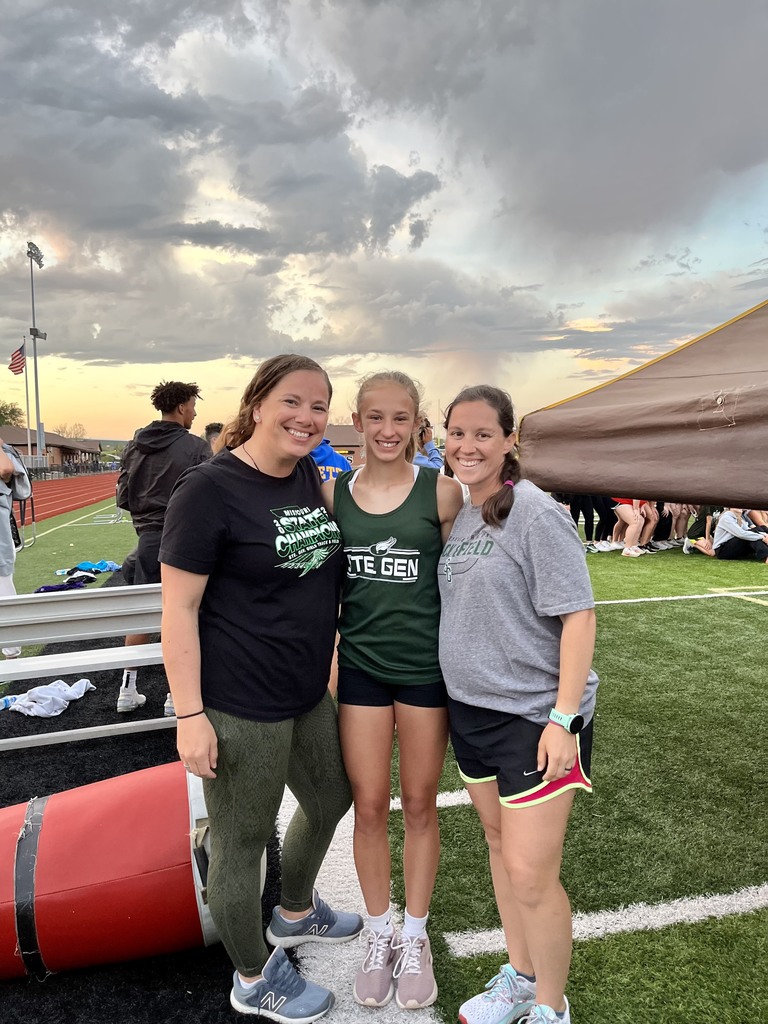 Boy Track Conference Medalists: Kaden Flye (100-3rd, 4x2-2nd, HJ-2nd), Ashton Irwin (4x2-2nd, PV-2nd), Austin McBride (4x2-2nd, Discus-2nd), Corey Simmons (200-1st, 4x2-2nd), & Nathan St. Clair (1600-2nd).