Kindergarten Registration for the 2023-24 school year is coming up this spring. Any family who has a child who will be 5 years old by Aug. 1, 2023, click here for more info: bit.ly/2023KRegisFlyer

The 8th grade girls end their season at the hands of the North County Raiders by a score of 26–16. Great effort, ladies!

8th Grade Boys fall to Caledonia to end their season. Great effort, Green!


Park Hills Central makes a shot at the buzzer to beat the 7th grade girls basketball team in the 3rd place game of the conference tournament by a score of 30–28. The girls played a fantastic game and had a great season. Great game, ladies!

Each year around Veterans Day, our ELA student write a letter thanking a veteran. We often receive letters back from veterans sharing their experiences, answering our students' questions, and appreciating the communication. This year, Brody Winters received a letter from his veteran as well as a shirt. Thank you to all our veterans and to this one that took the extra time to share with one of our students.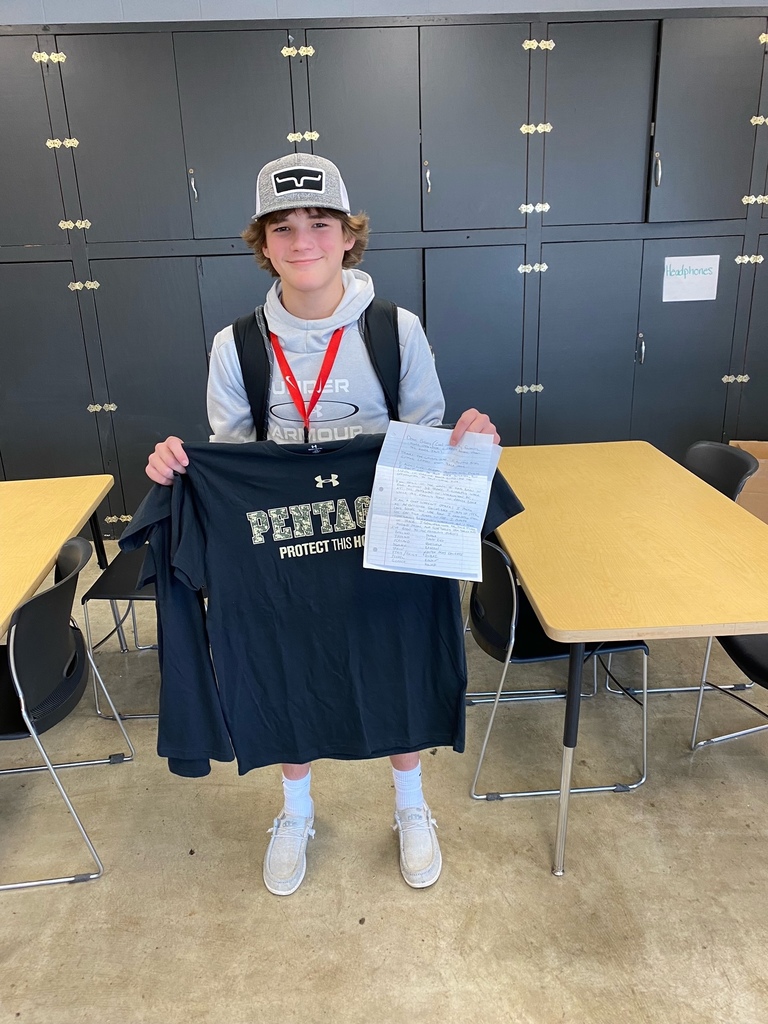 Dragons on fire start off the semester right. Two were recognized for wonderful improvements in work ethic and behavior, and two show up day in and day out proactively ready to seize the day as a true dragon. Great work kids! #sgmsrocks #sgfamily #sgexcellence.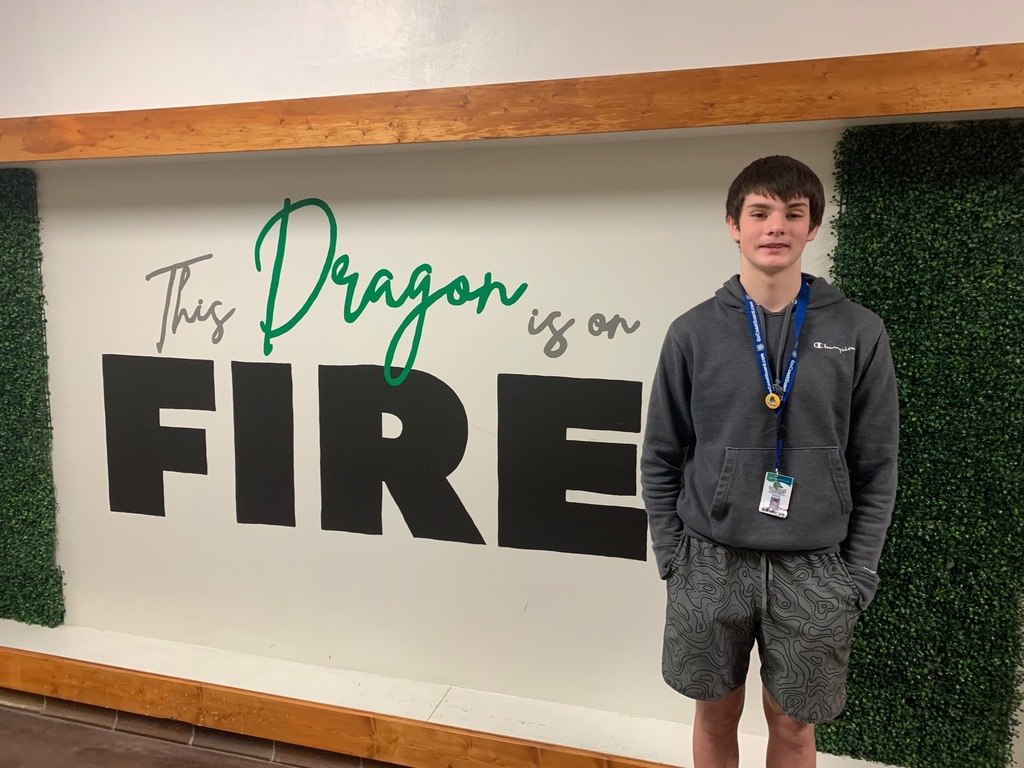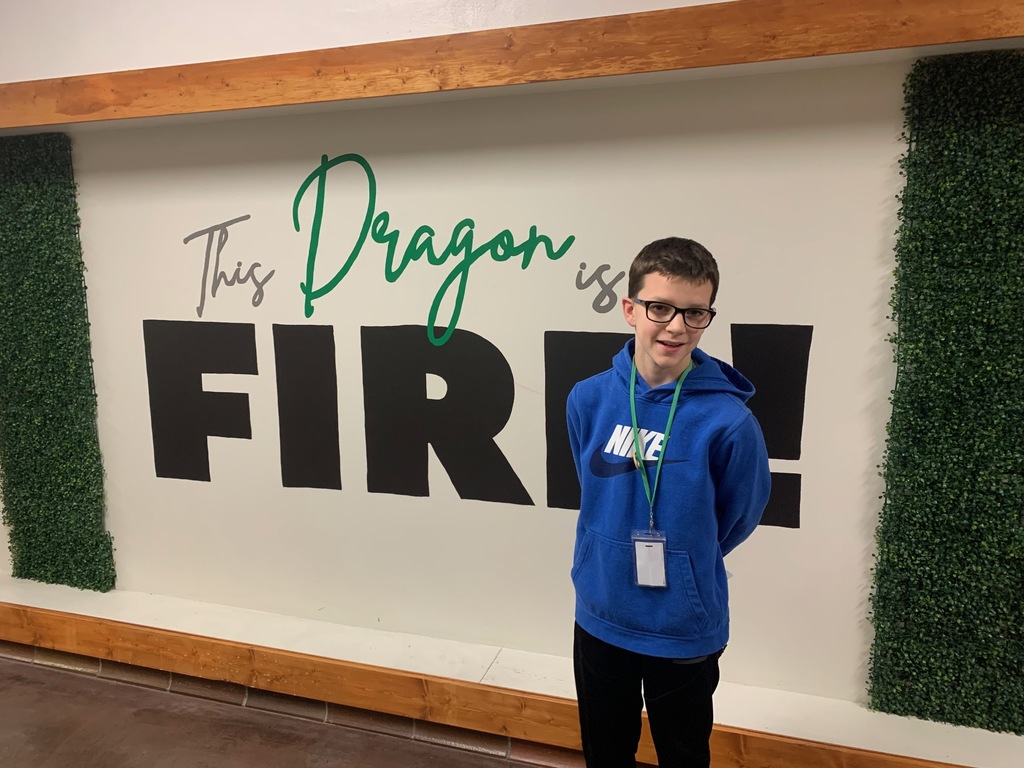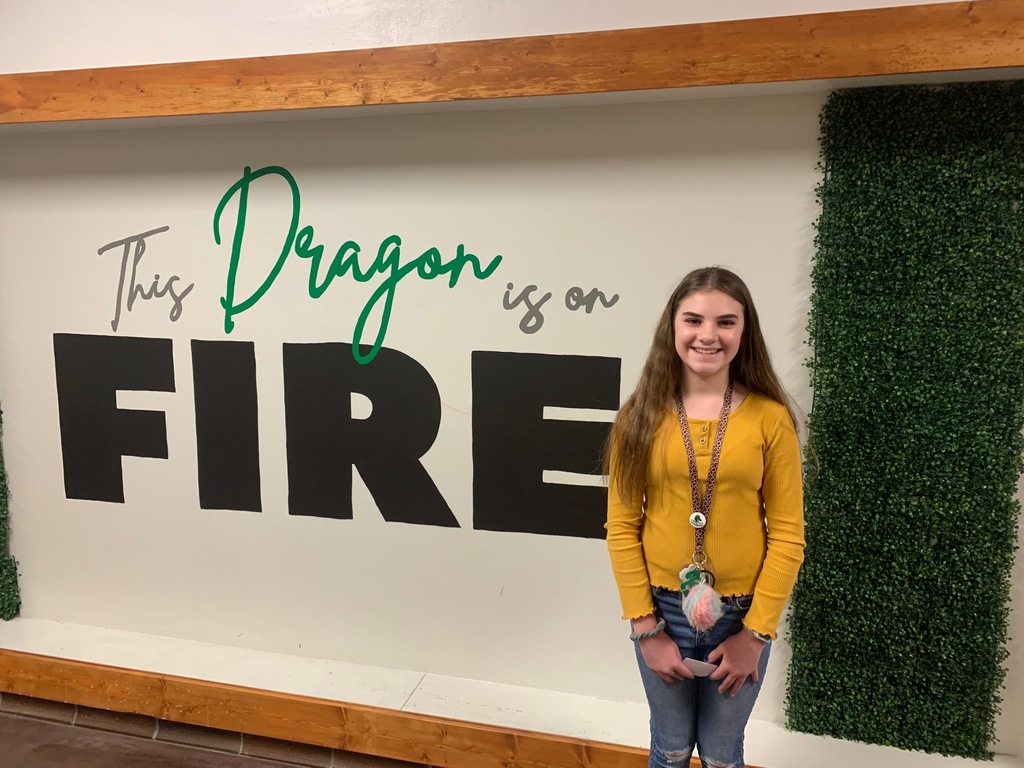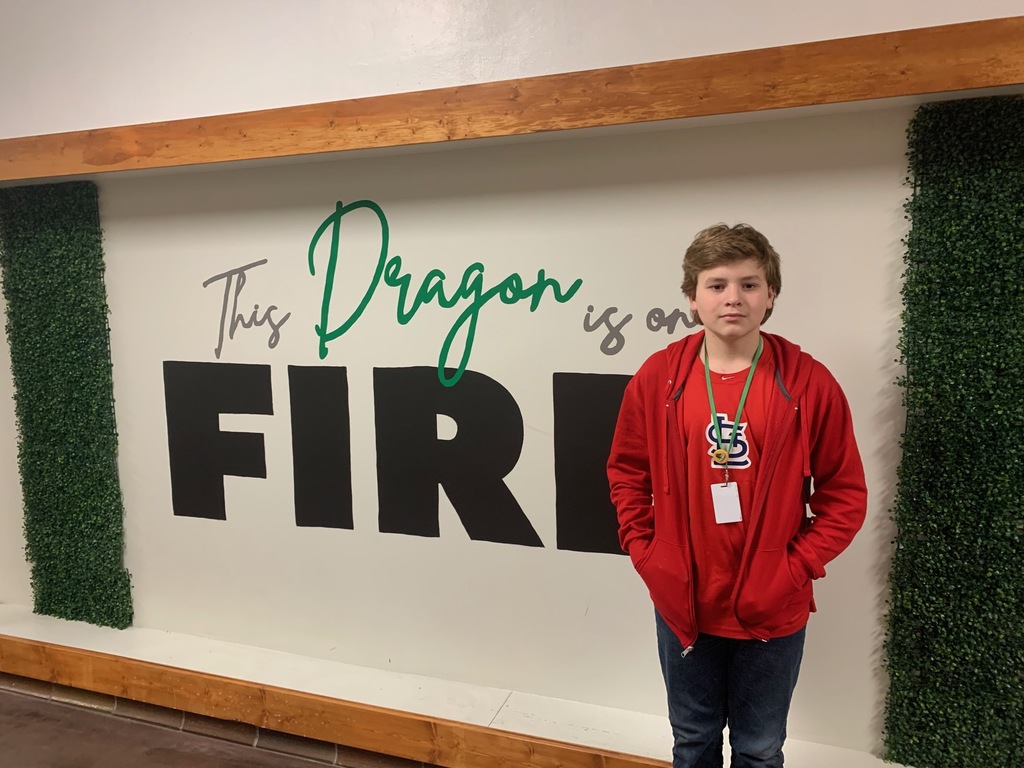 The last day to order a 2023 Middle School Yearbook is tomorrow, January 20. See Mrs. Womack for a form OR visit
https://yearbookforever.com/
This design was created by 8th grader, Kennedy Bowen.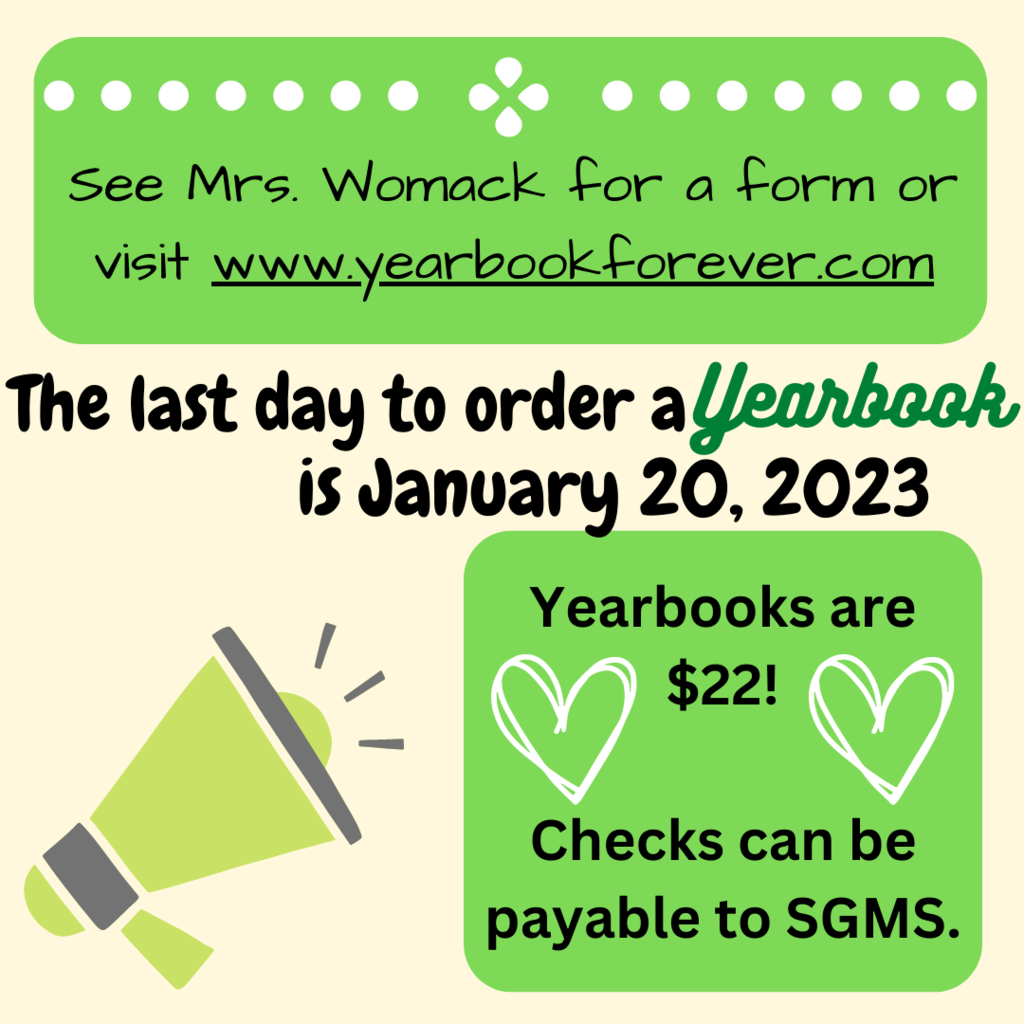 The 7th Grade Girls fall to Farmington 36–19 in the semi finals of the 7th Grade Conference Tournament. They will play for third place tomorrow at 4:00 against Park Hills Central. Good luck, girls!

7th Grade Boys Basketball finishes the season with a loss to Farmington at the MAJHAA Conference Tournament. Thanks for the effort and spirit, boys!

7th Grade Girls play a tremendous game against the #2 seed Bismarck and pull off a big upset by a score of 29-27! Way to go, Ladies! They will play in the semi-final Wednesday at 7:00!

7th Grade Boys get the win over Kingston in the first round of the conference tournament by a score of 32-21. They will play #1 seed Farmington on Tuesday at 4:00. Great job, Green!

The 7th Grade Girls win their first game of the Conference Tournament and improve to 6-8 on the season with a 35-11 victory over Valley Caledonia. They will play #2 seed Bismarck on Monday at 6:00. Great job, Dragons!

REMINDER: There will be no school next Monday, Jan. 16, in honor of Martin Luther King, Jr. Day. Classes will resume on Tuesday, Jan. 17! 🇺🇸

8th grade boys basketball drop their final regular season game to Fredericktown. Good luck in the tournament.

7th grade boys basketball lose to a tough Fredericktown squad. Good luck in the Conference Tournament, boys!

7th Grade Girls drop a close one to Fredericktown by score of 29–26. They will start the conference tournament on Saturday.

8th Gr Boys Basketball defeats Bismarck, 51-28. GO BIG GREEN!!

7th Grade Boys Basketball defeats Bismarck with a score of 49-29. Way to go, boys!

7th grade girls play hard but fall to Bismarck by a score of 27-17. Final game before the conference tourney is tomorrow at Fredericktown.